We had another busy and fun Saturday :) We had a yummy pancake breakfast in downtown Longmont and then watched the Boulder County Fair parade. It was HOT outside but we had lots of fun. It helped when the sprinklers started in the flower planters we were sitting near!


Connor was immediately soaked and dried just as quickly!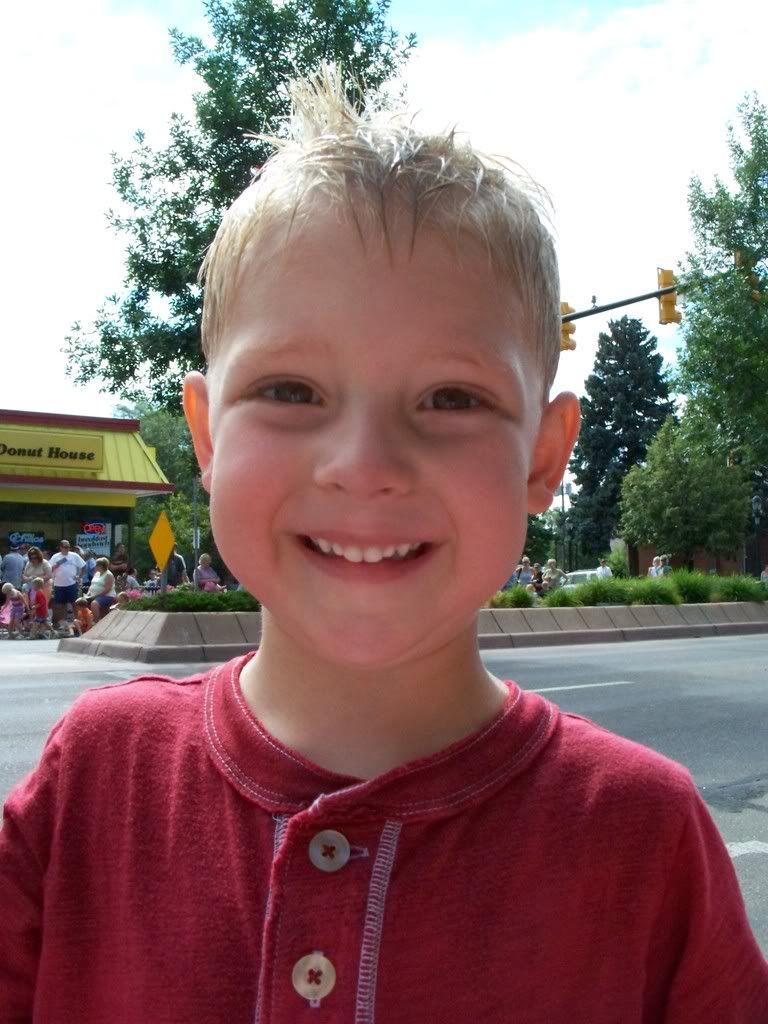 Connor was so excited to see Ronald McDonald coming down the street that he ran over and posed for a picture with him in the middle of the parade!



Logan has this new habit of making funny face for the camera. This was taken on the way home from the parade.



Despite the heat we went to a park for a little bit this afternoon. Somehow the high 90s didn't feel so hot with a bit of cloud cover!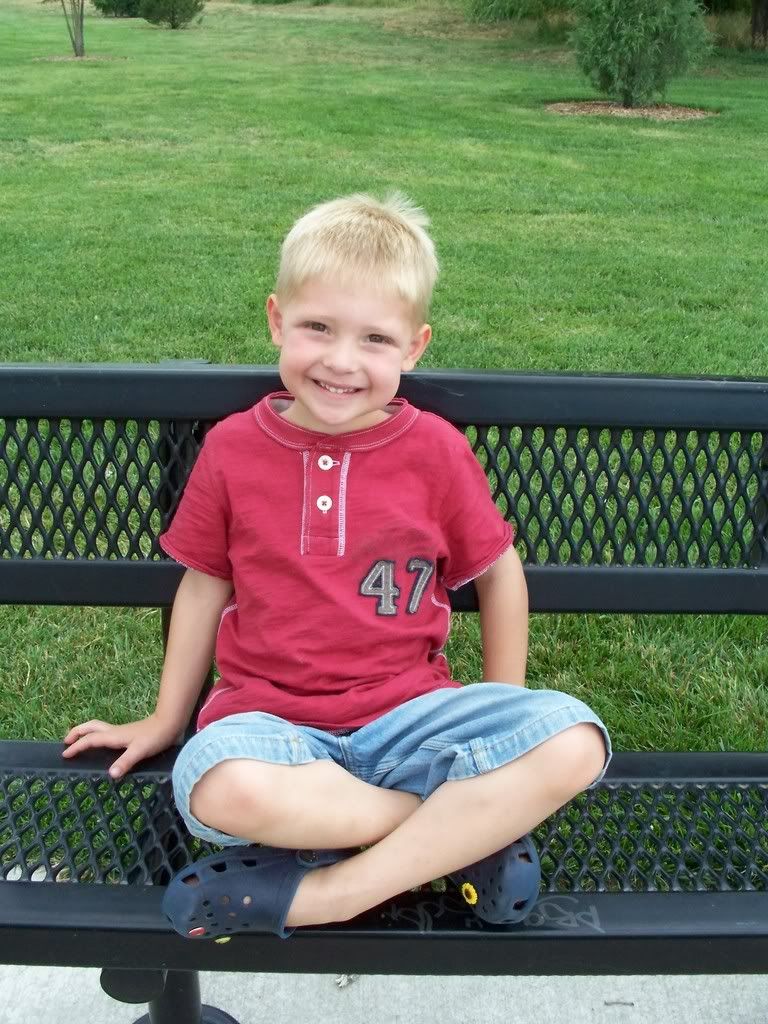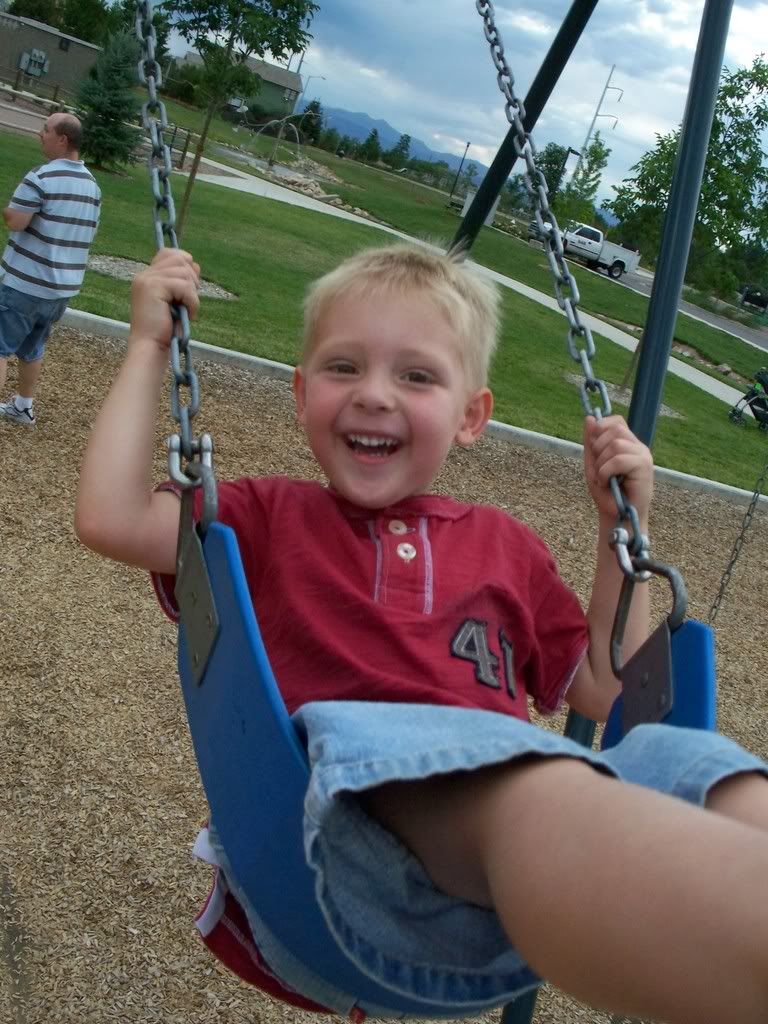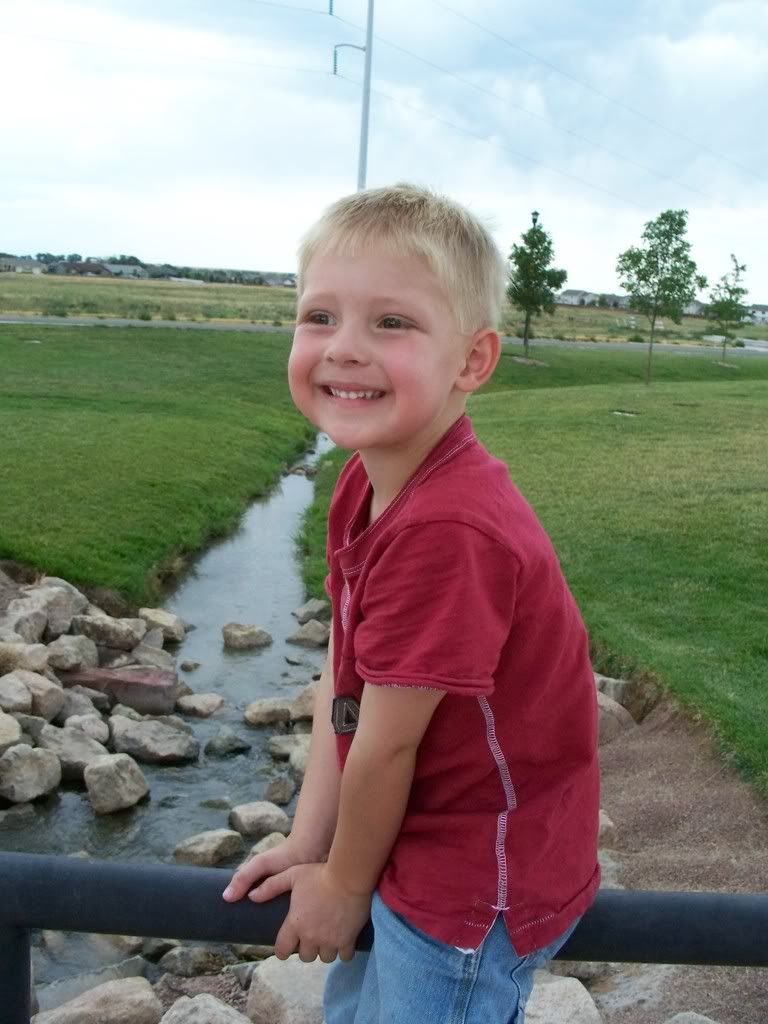 We're going to a picnic with Connor's t-ball team tomorrow and might even check out the carnival at the Boulder County Fair. As soon as the carnival rides started rolling into the parking lot at the fairgrounds Connor has been begging to go!