What a busy last few weeks! I volunteered to help with the Boulder County Fair's website so as the results started coming in that kept me really busy adding all the results to the site! Who knew there were so many different categories judged in a county fair? Well, now I know! :)
Last weekend was action packed. Jeremy and Connor went to the Rockies game with some friends on Friday night and didn't get home until around 11. On Saturday we went back to the fair to see more animals and spent some time watching the cattle auction. Connor loved the auctioneer and likes to imitate him now "8, 8, 8, is there a 40, 90, 80?" Yeah, he doesn't really get the whole point of it but it's cute.
We went to Roosevelt Park to play a bit before dinner. They have a beautiful rose garden there! Though it wasn't as easy as last year to get pictures of the boys together with the roses we still got a few cute shots.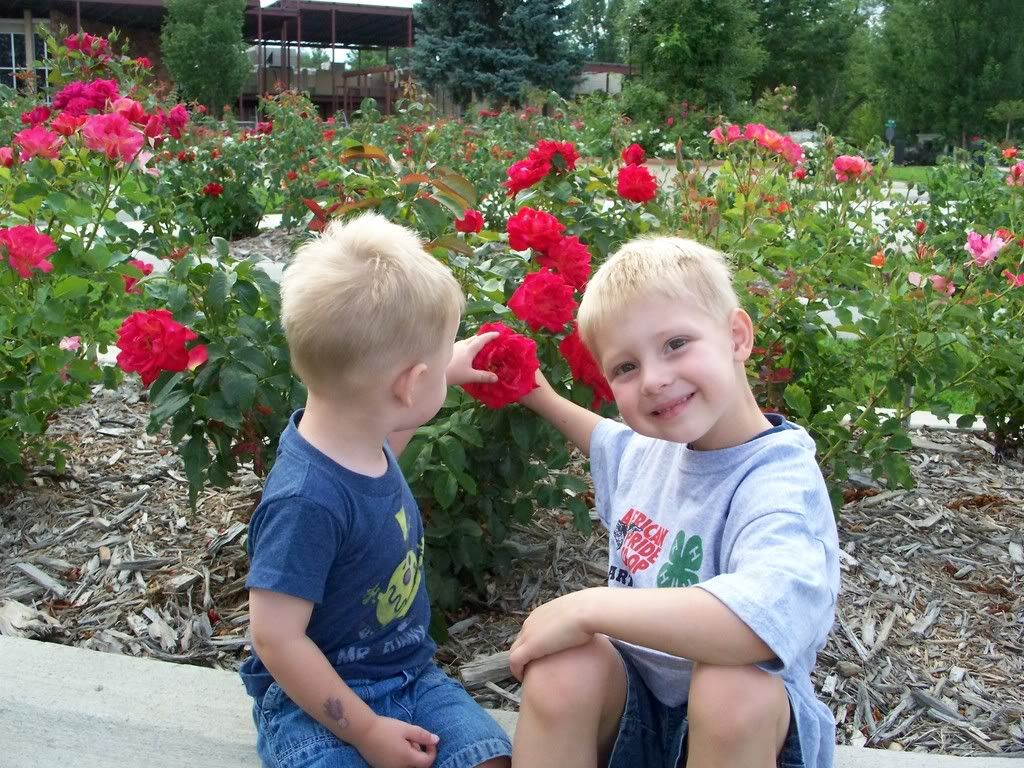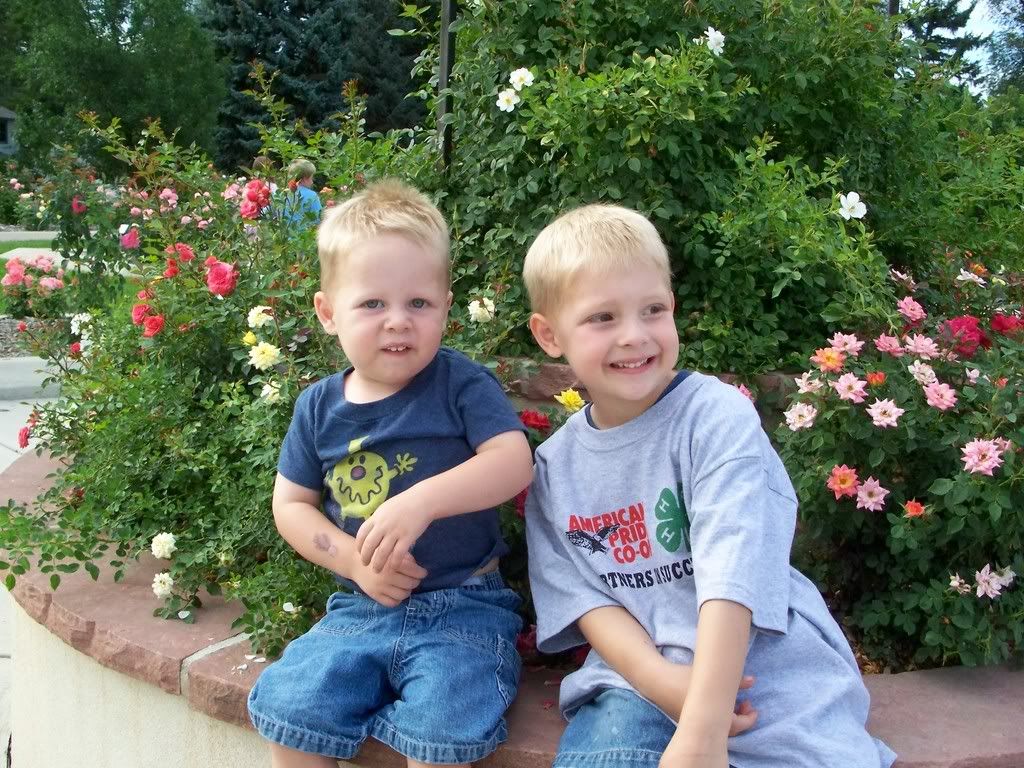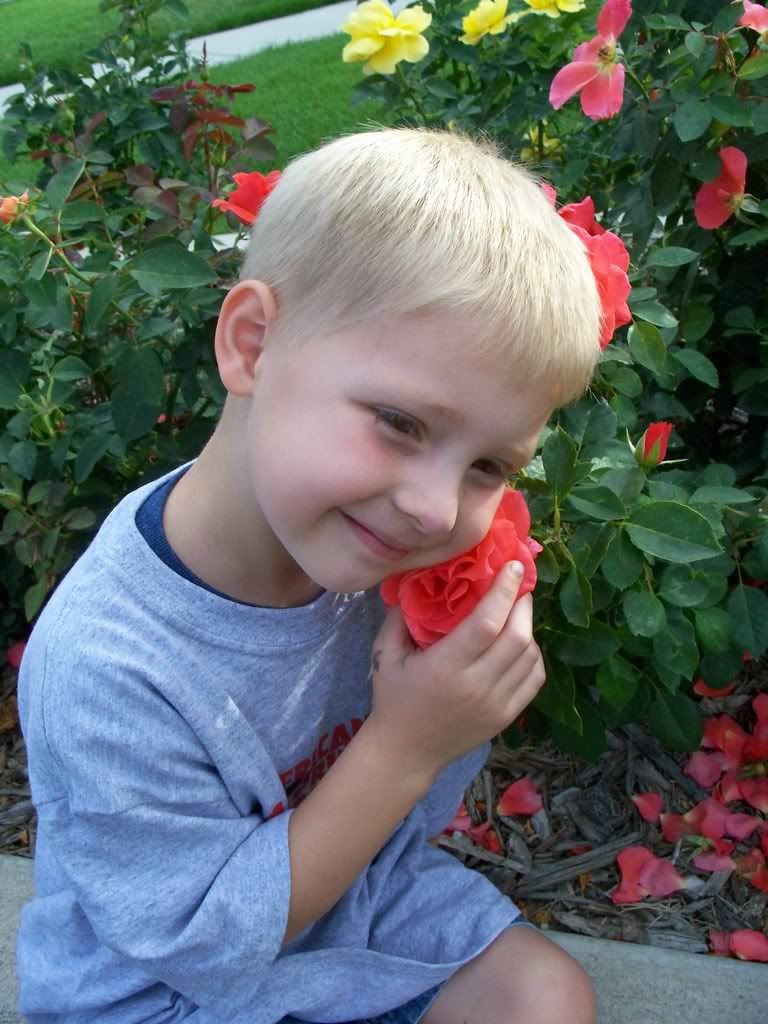 I think this rose is so cool!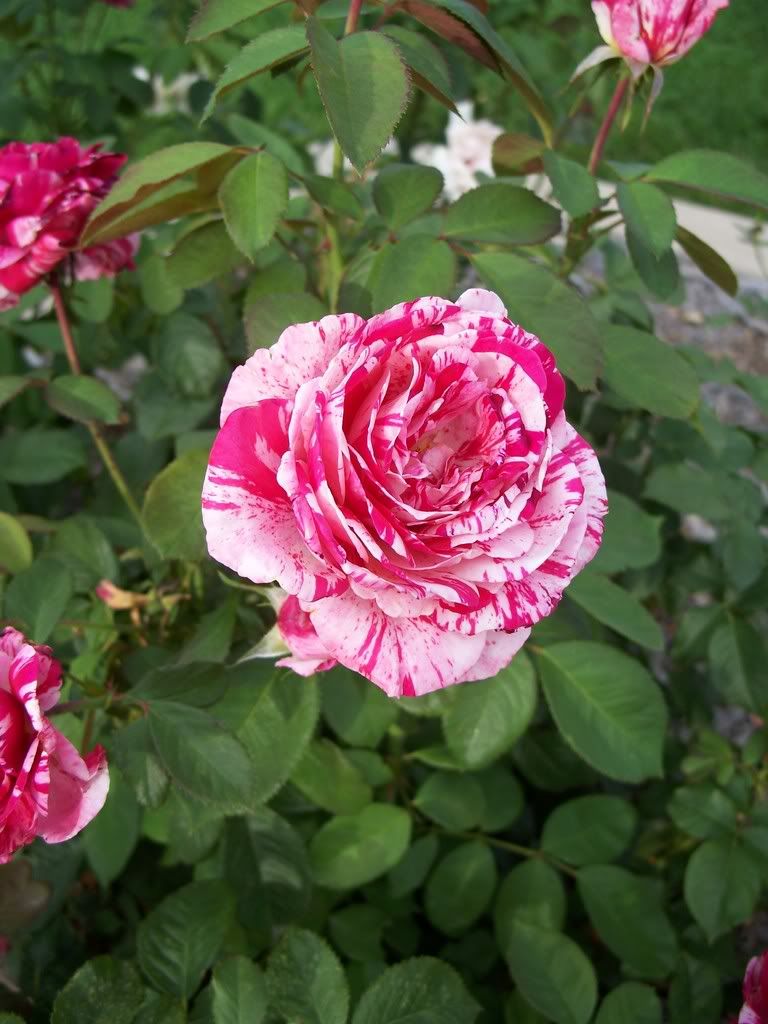 After the park Connor and I went back to the fair to see the Senior Pro Rodeo. We watched everything from calf roping to bull riding. Connor's favorite was the mutton busting! He wanted to do it but (luckily for me) you have to be at least 5. Safe for another year...I'd say "hopefully he won't remember" but he remembers *everything* and I'm sure as soon as he sees the first carnival ride roll into town he'll be asking when he gets to hold on to a sheep :)
Sunday was my company's summer picnic at the Boulder Reservoir. It was cloudy most of the day which was really nice. The boys went on a paddle boat ride, we participated in a water balloon toss and bean bag toss and ate some yummy food. Here are the boys on the water. Logan was waving and yelling "Mama! Hi Mama!"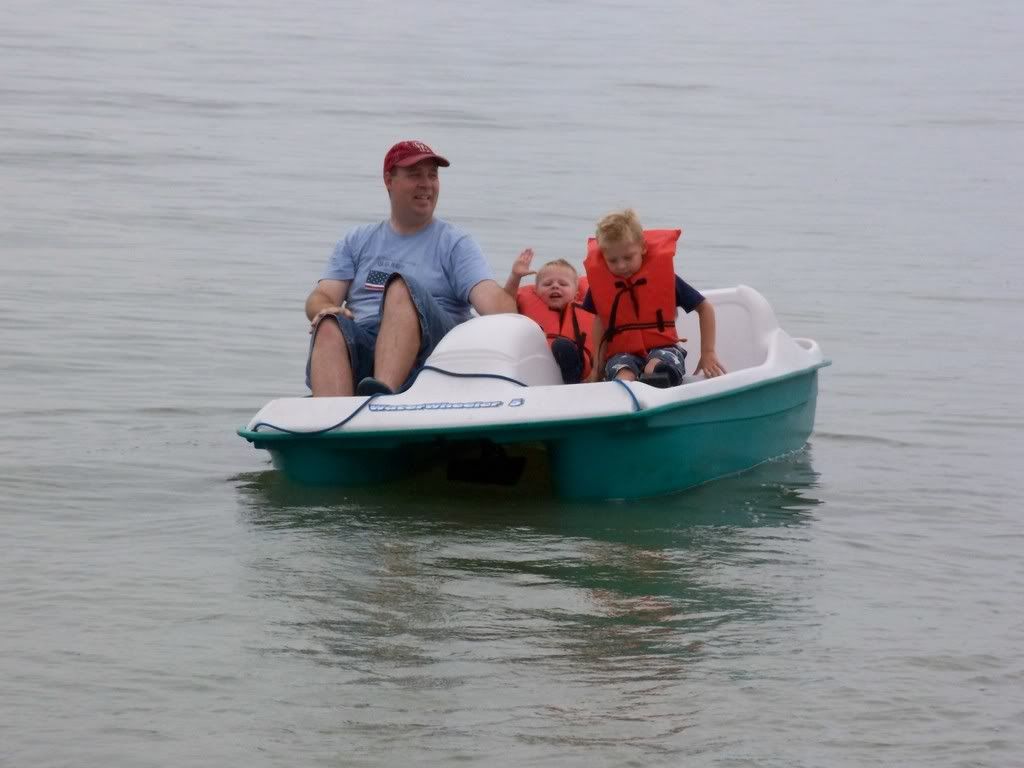 Not long after this picture was taken our camera died. As in doesn't turn on. Doesn't respond. At all. Ugh. So, there might not be many pictures for a while! :)
Tomorrow is the first day of school! Connor will begin pre-k four half-days a week and Logan will be in a Mom's Day Out program two half-days a week. We went to the Open House to meet their teachers last Friday and both boys were excited to see their new classrooms and meet new friends. Surprisingly Connor will be one of the youngest kids in his class. You wouldn't think he would be given that his birthday is just a little over two months after the kindergarten cutoff but I guess it's really popular to start kindergarten later these days - some of his classmates will be 6 1/2 when they start kindergarten! We'll see how it goes.
The big news in Logan's life is that he's officially sleeping in a toddler bed now! He fell out a couple times the first few nights but went right back to sleep after we put him back in bed. Jeremy took down the crib yesterday and we rearranged both boys rooms a bit. Since it has been so rainy the last few days it was a fun indoor activity. :)
I'll let you know how their first day of school goes!