Connor is officially 3 1/2 today! He's very excited to add the 1/2 when telling people his age! We celebrated with some ice cream from Cold Stone. Connor chose bubble gum ice cream (because it's pink, of course) with gummy bears mixed in...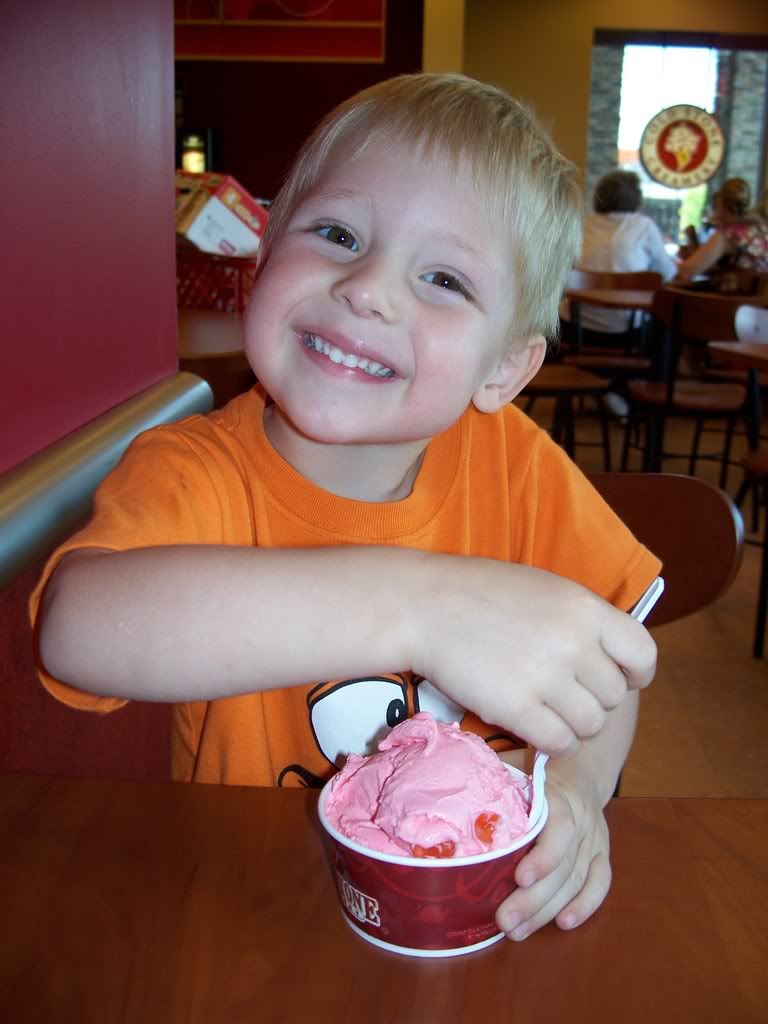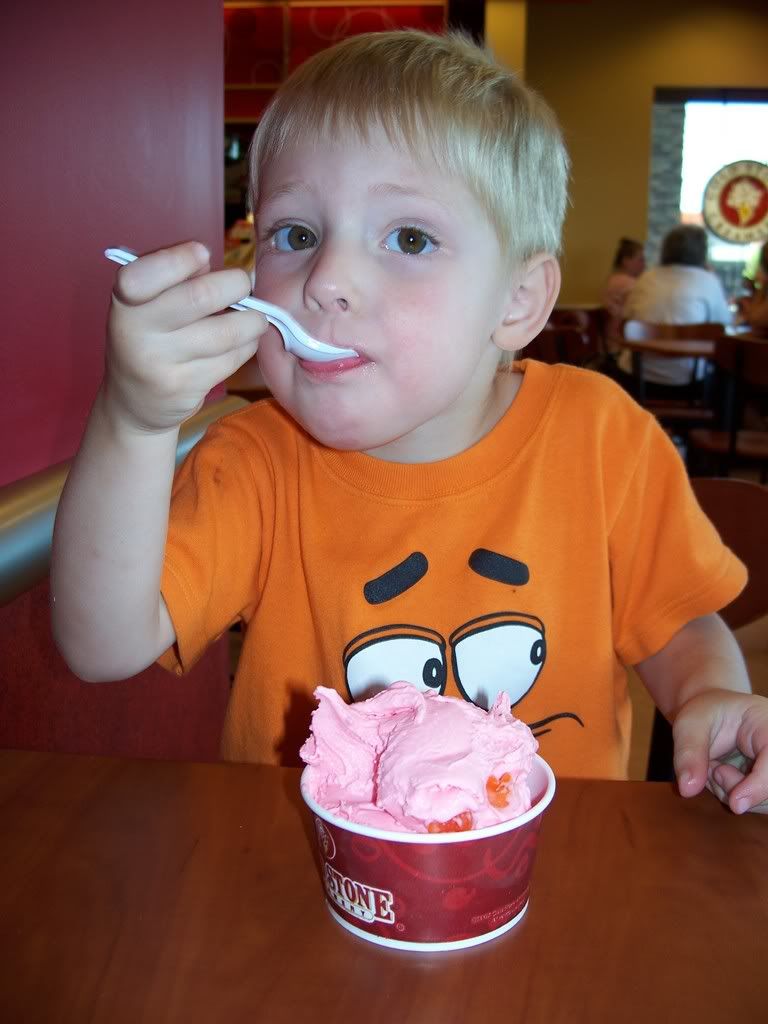 We always tell him that he can't ride in the front seat until he's a big boy, which apparently means 3 1/2 to him :) He climbed in, closed the door, and buckled his seat belt all by himself! Don't worry, we told him he's still not big enough and still needs to ride in his car seat...



A shot of the boys in matching shirts last Sunday - aren't they cute??



We finally bought an outdoor table and chairs for our deck so we've been eating outside as much as possible!