It was a HOT Father's Day so we grilled shishkabobs and corn and played outside!

Connor on the slip 'n slide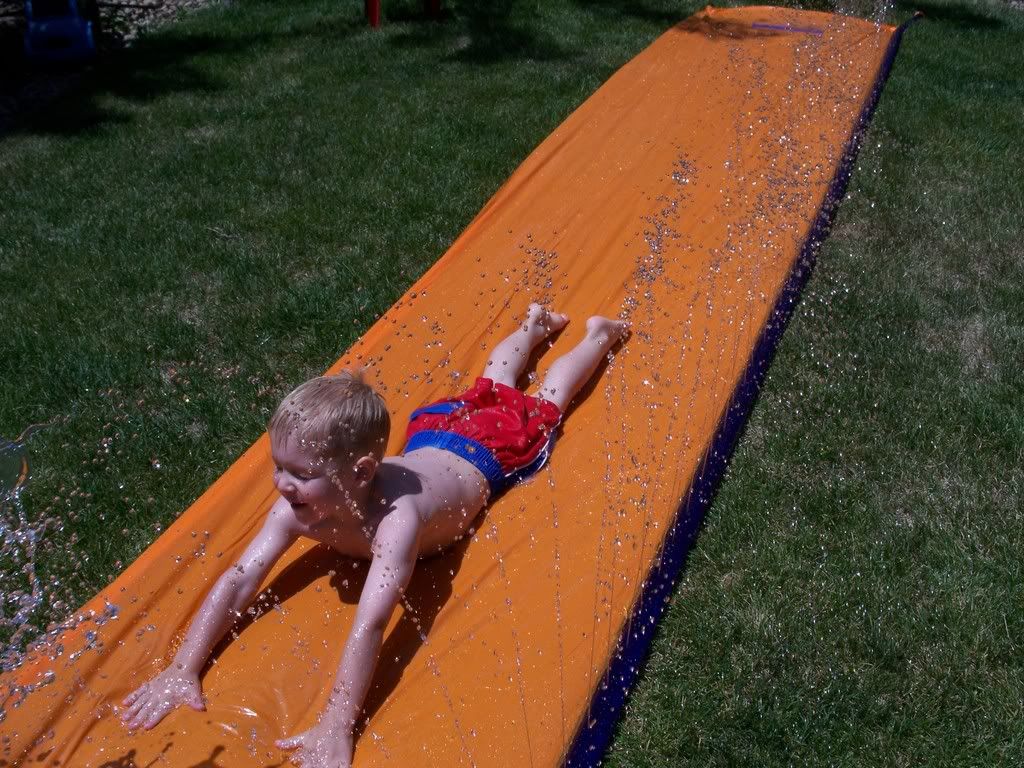 My Dad getting ready to recreate the Diet Coke and Mentos experiment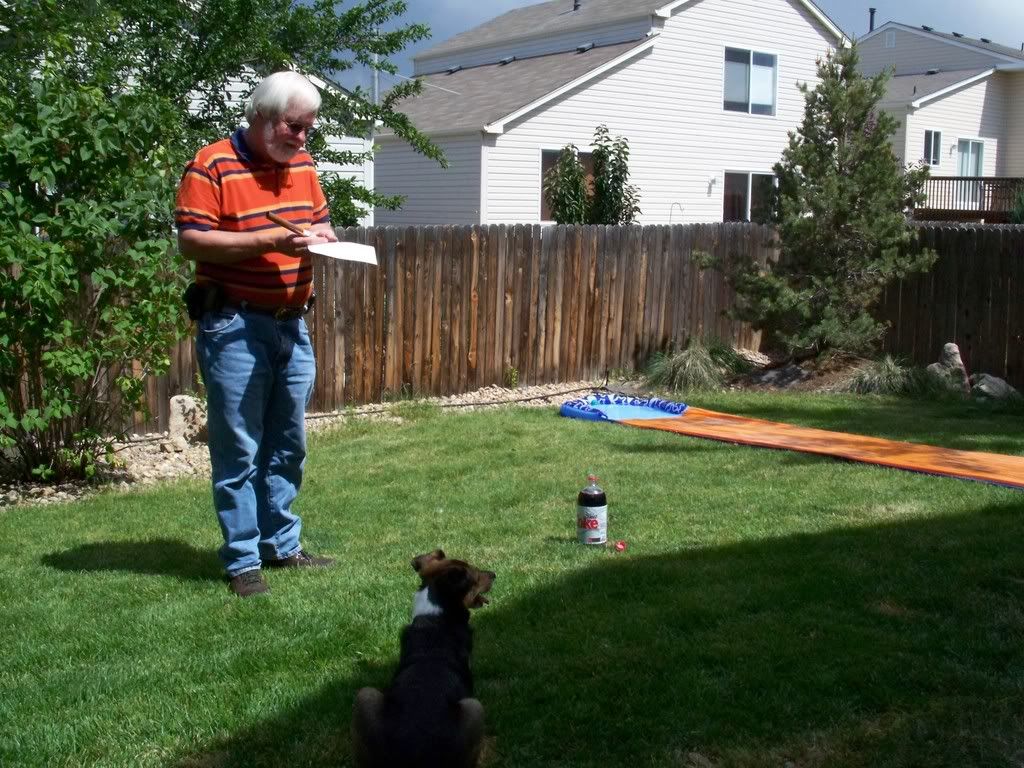 It worked!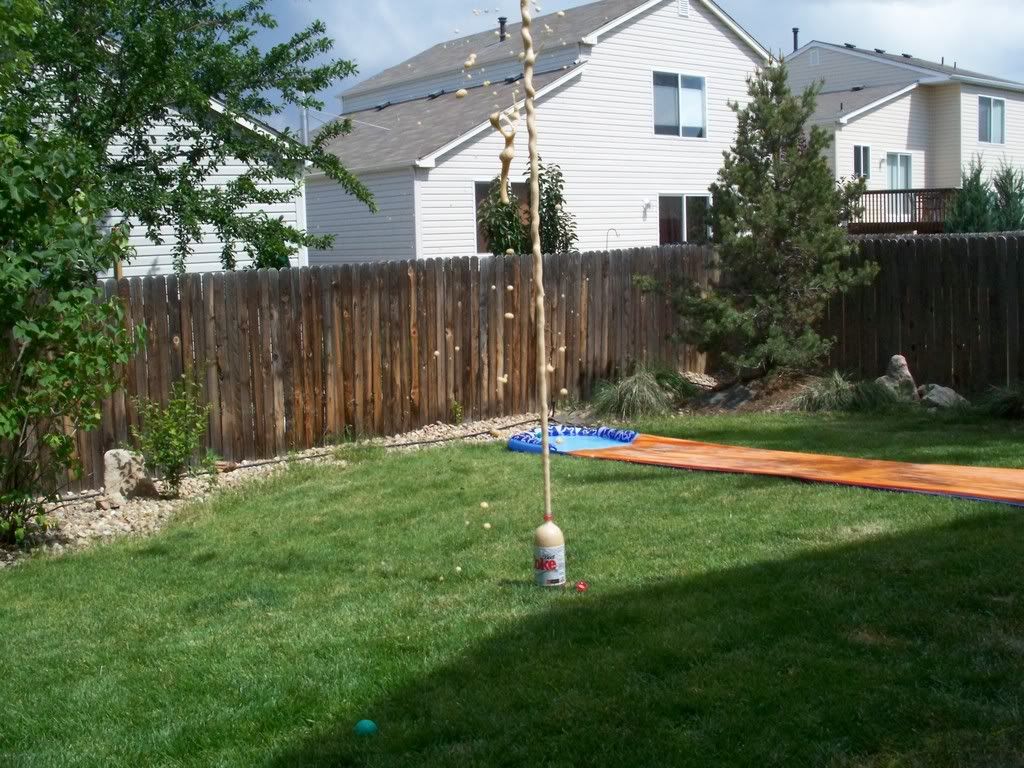 Connor playing baseball - if you click on it to make it larger you can see he really did have his eye on the ball!



Logan trying to drink the leftover Diet Coke