It's hard to believe that 6 years ago December 9th our lives changed forever with the birth of our first son, Connor! I am amazed every day at the things he can do and how fast he is learning and growing. Oh I how I wish time could slow down! :)
Connor decided on a Mad Science birthday party this year, having attended two Mad Science summer camps last summer. He had 5 friends from his class and they all seemed to have fun doing science experiments and eating cake :)

Logan trying to use a magnifying glass to look at his fingerprints :)



One of the science experiments the Mad Science guy showed - did you know acetone "melts" styrofoam? Think about that the next time you get your nails done :)



The science themed birthday cake (no, I didn't make this! I like to bake but have no decorating talent)



Being silly posing for photos after all the fun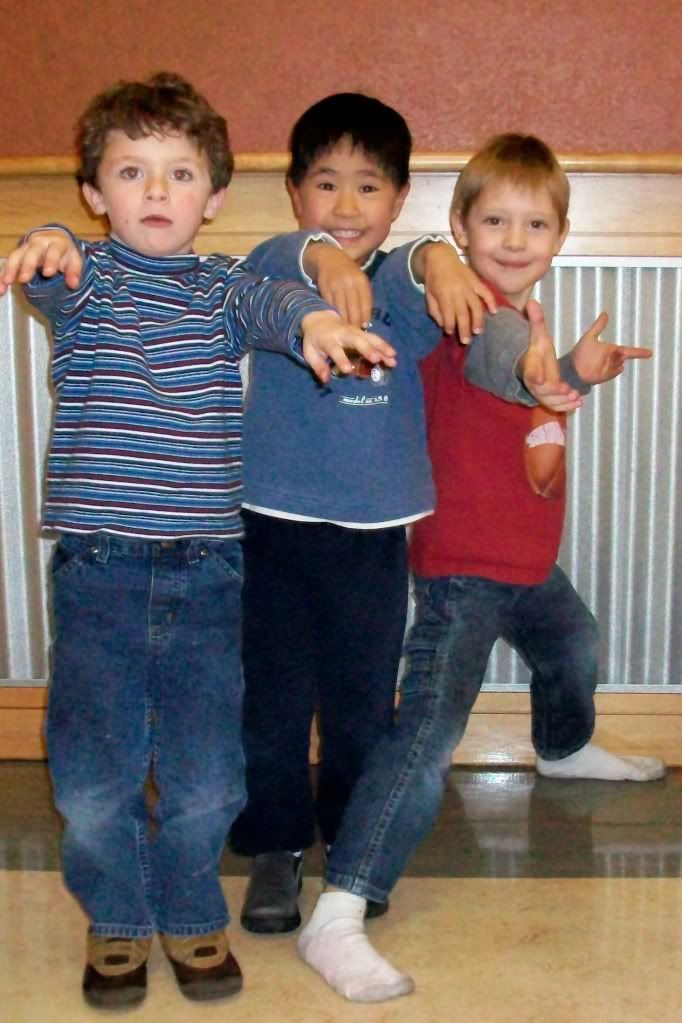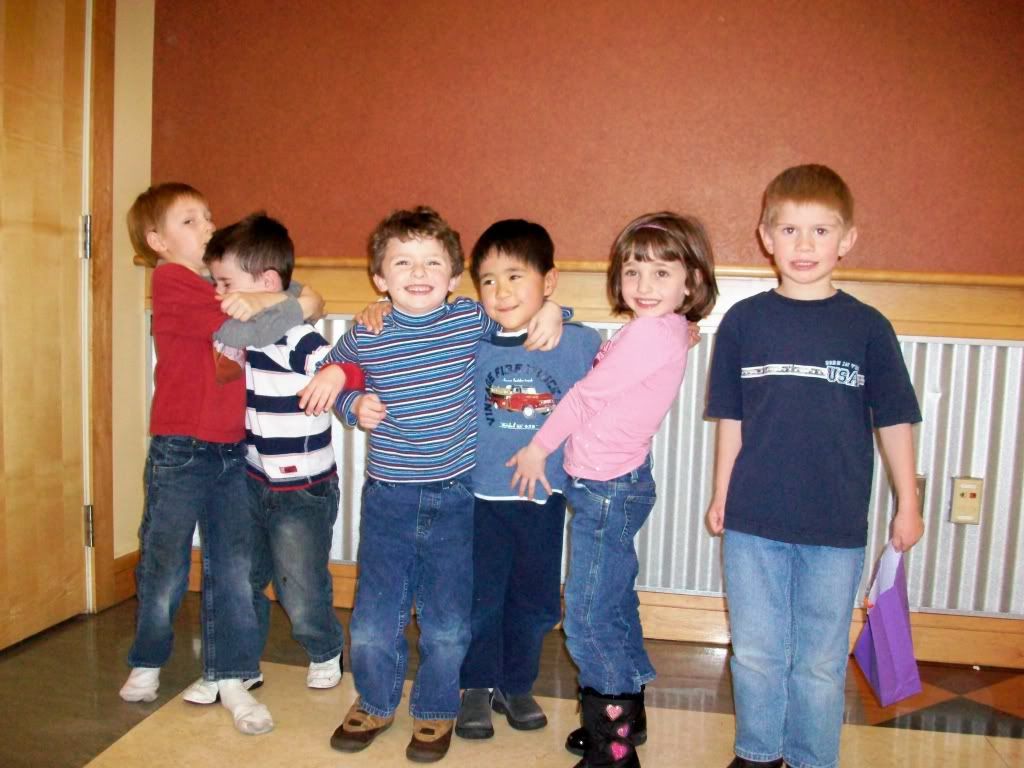 On his actual birthday we had dinner with Grandma Sue and Papa at Connor's favorite restaurant -
Five Guys Burgers and Fries
. Connor announced to the staff that it was his birthday and got a free dinner! Then we went to his favorite ice cream place,
Glacier
, to enjoy some ice cream.
I read back through the posts I did when he turned
three
,
four
, and
five
and they made me cry! So many happy memories in that time :) I miss the "little boy" stuff but the "big boy" stuff is pretty great too. An update to a few things from those posts - "Boy" is still around though Logan talks about him a bit more than Connor these days. Connor still naps a couple days a week which will obviously have to change by the time first grade rolls around! He has always liked school but this year he LOVES it. He is in AM kindergarten but we signed him up to stay in the afternoons for kindergarten enrichment two days a week at the beginning of the year and he's talked us into three afternoons now. If he could, he'd stay every day - weekends too! :) He adores his teachers. I'm lucky enough to be able to volunteer in his classroom every Monday which he loves, of course, and I do too! He loves doing his homework and even asked if they could keep their homework binders over Christmas break since he missed it so much over Thanksgiving break.
He still believes in Santa and Fiddle the Elf has been a big influence this month :) He's totally into the story! Oh, he lost two teeth this year which he handled wonderfully - mom not so much! I'm usually ok with small amounts of blood but for some reason a wiggly tooth sends a chill down my spine! And, of course, he had to lose the first one when Jeremy wasn't there!
He still thinks he's going to marry Rhyann and they're going to have dozens of kids. He says his best friends are Noah, Tyler, JJ, Morgan and Anna. He still enjoys being the center of attention and is so confident and self-assured that it's crazy! He did a dance in front of his whole class on his birthday with no hesitation!
Ok I'll stop now but just wanted to give you a little snapshot at our amazing six year old!