We had a great time enjoying the beautiful weather last weekend! On Friday afternoon we spent three hours at our neighborhood pool. We all slept really well after that!

Connor taking a break from the water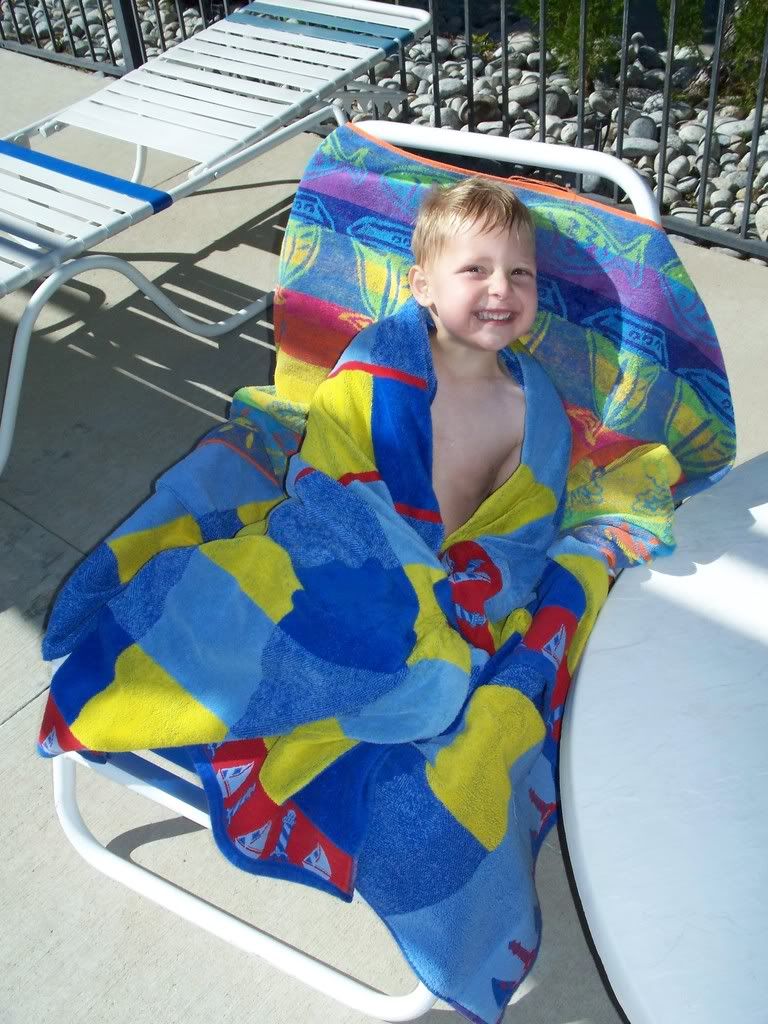 On Saturday Connor had swim class and then we went to the Pet and Doll Parade in Roosevelt Park. There were dogs, cats, dolls, kids and even some crazy adults dressed up in as much red, white and blue as possible since it was Flag Day and that was the parade's theme. We walked around the park and then enjoyed some free popsicles - yummy!

Connor pulled Logan and his elephant most of the way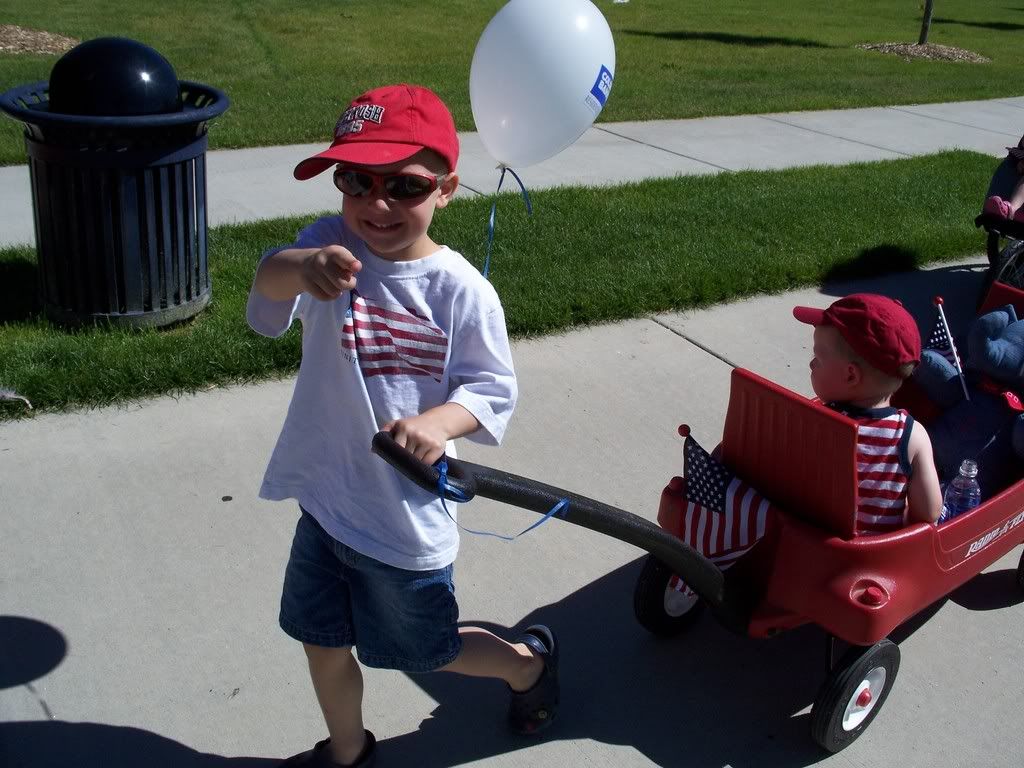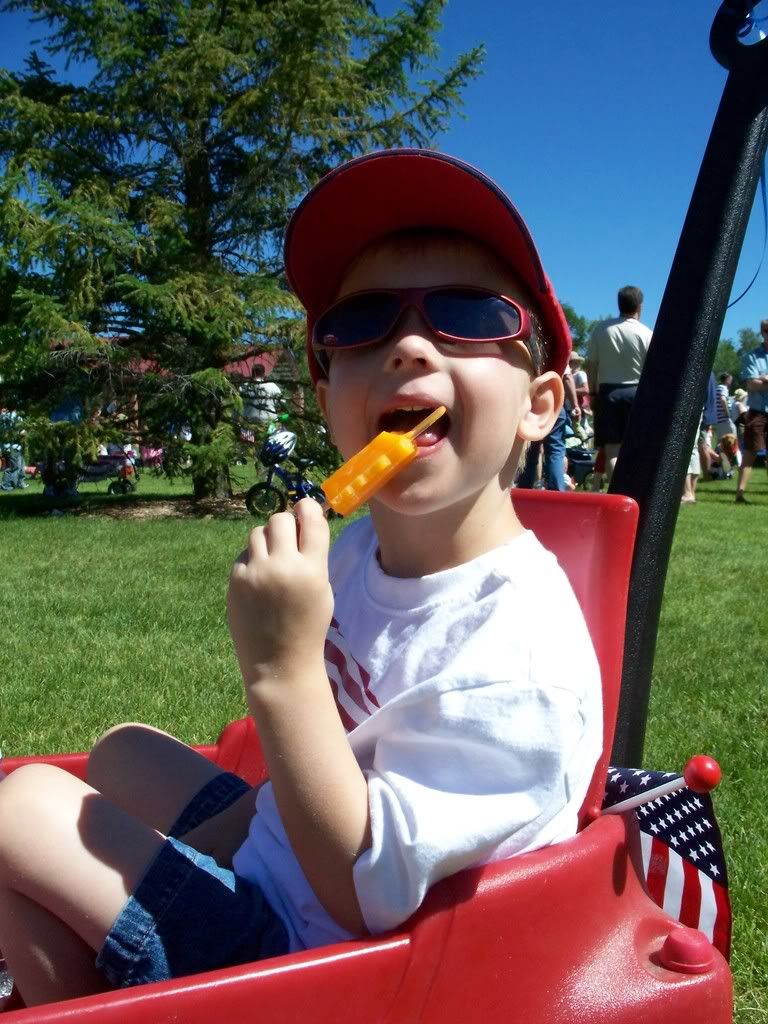 Logan fell down on the way back to the car and big brother was right there to console him. He didn't even lose the balloon in his hand!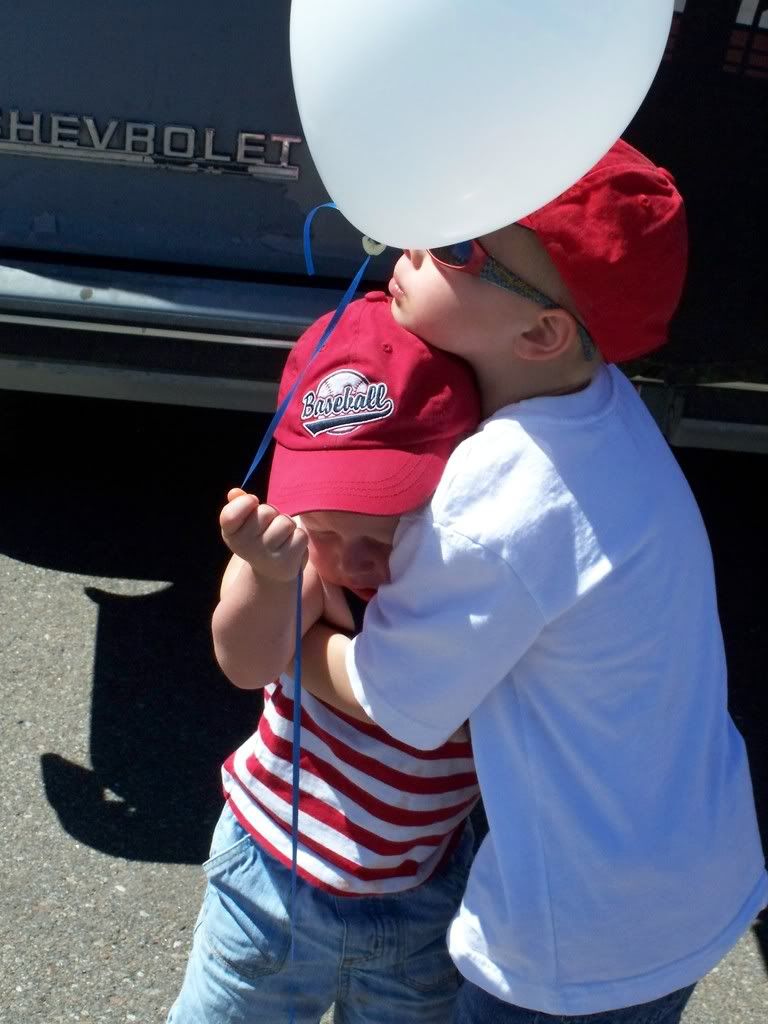 For Father's Day we just had a bbq here with Papa, Grandma Sue, Grandma Willy and Grandpa Mark and played some t-ball with Connor in the backyard. It was fun! :)