All three boys have been off of school and work this week and I took Wednesday through Friday off too so we've had some good family time. Thursday morning we met our friends Shannon and Patrick and their son Dillon at the Children's Museum in Denver. We haven't been there since Connor was 21 months old (so just a bit older than Logan is now!). The fire truck was still the favorite attraction, of course...

Logan likes to drive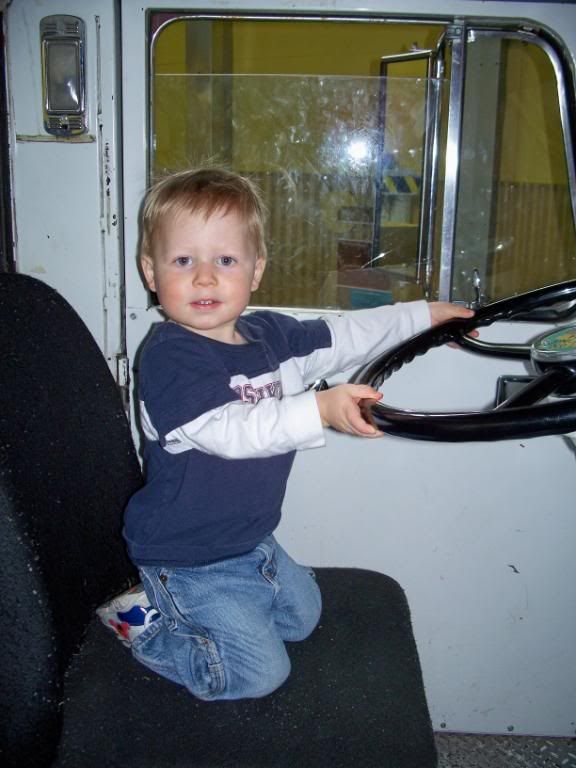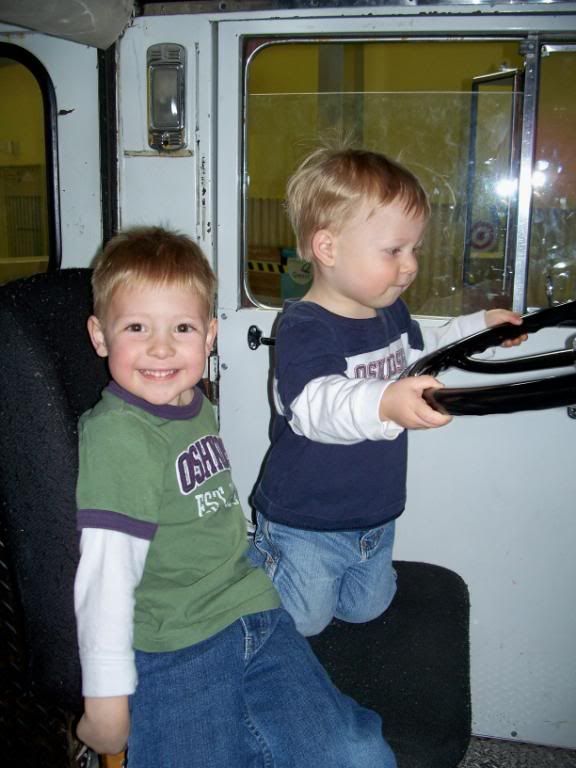 Getting ready to put out the fire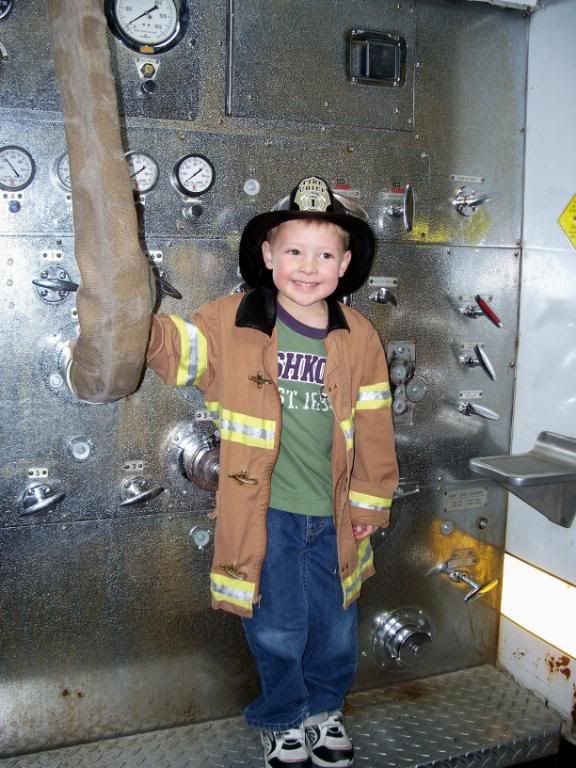 Connor posing with the fireman



Connor and Logan



Connor peeking through the window of the play cottage



Logan playing with some dress-up clothes on the stage



The boys both spent a lot of time in the grocery store/kitchen area. They both love to shop and cook :)

We went to Chuck E. Cheese tonight for dinner. Connor loves everything about the place - pizza, music, games, tickets, and prizes - what more could a 4 year old boy ask for? Logan loves everything except when that big rat thing actually moves :) He likes to watch the person dressed up as Chuck E. Cheese from a distance but if he moves towards Logan in any way watch out! He screams and cries like someone is hurting him. Poor little guy! He's never liked those kind of things - Santa, a guy dressed up like Snoopy...they all scare him! Can't say that I blame him...it is a little weird that something you think should be a stuffed animal is moving awkardly around the room. :)

The boys on one of the rides


(by the way, yes, Connor is wearing his scrubs. He goes through phases of wanting to wear them for at least a little while every single day and we're in the middle of one of those weeks right now. It's been nearly a year since his surgery but he remembers so many details about it and unfortunately will tell them all to anyone who asks!)
Chuck E. Cheese added a few new attractions since our last time there - one being a booth that sketches a drawing of you. Here are the ones we took...

The boys together (which was quite difficult since the camera is aimed for where an adult's head and shoulders would fall when sitting on the bench! That explains why Jeremy's hand full of tickets is in the picture too! :) )



Jeremy and Logan



Connor and me



Connor making a silly face :)