Eeek! I haven't posted forever! Here are some pictures to catch you up :)
Last weekend was action packed! On Saturday the boys went to the Arbor Day celebration here in Longmont with Grandma Sue and Papa. Connor went up in a bucket truck and rode on a zip line! I'll post pictures of that later!
While they were having fun in the sun I went to a wedding. Two of my high school classmates, Julie and Eric, got married!

The beautiful bride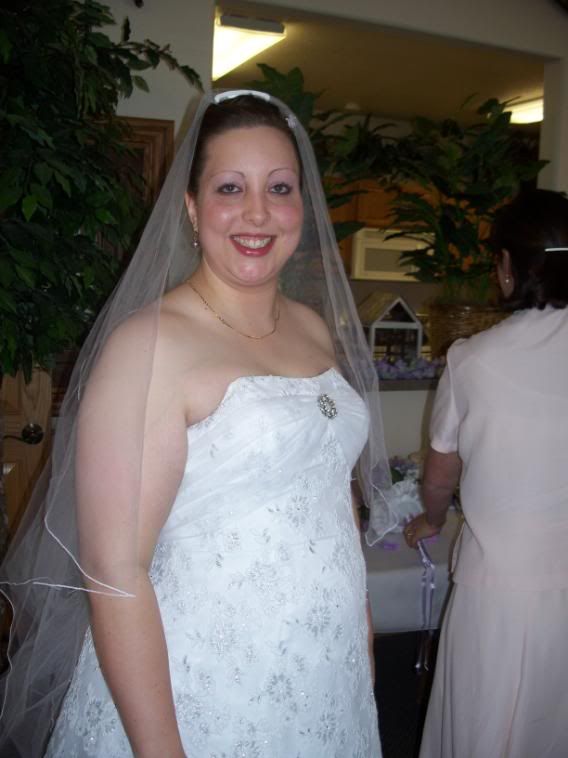 The new family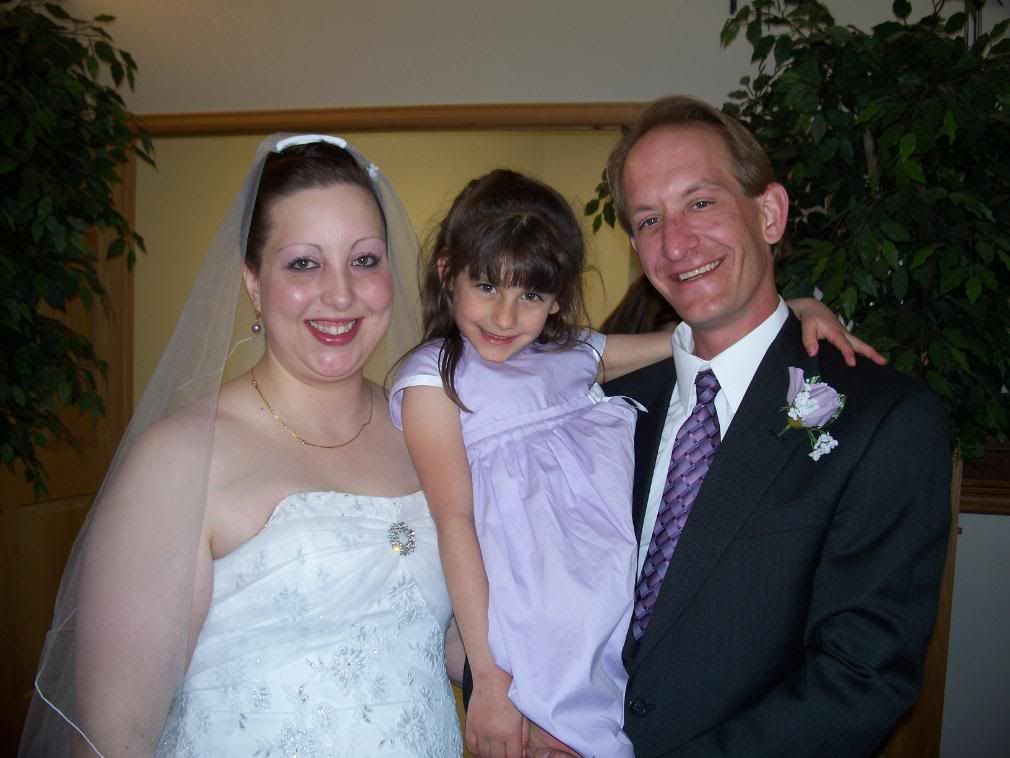 Friends from high school - me, Maya, Julie and Audra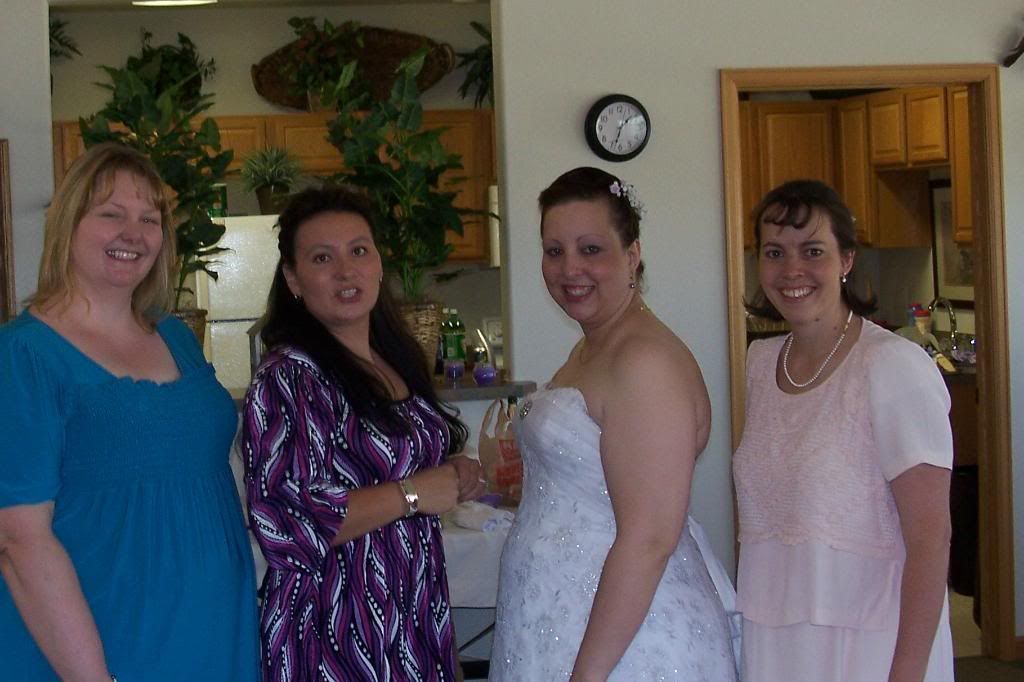 Last Sunday we went to the
Colorado Railroad Museum
with Grandma Sue and Papa. The boys had a great time climbing all over the trains and riding on the steam train! Logan perfected his "woo woo" sound :) It was our first time going to this but I'm sure it won't be our last! We all had fun!


Connor, me, Papa and Logan on one of the passenger cars



Logan and Daddy waiting for the train



Connor got his face painted with a purple fire breathing dragon - complete with googly eyes!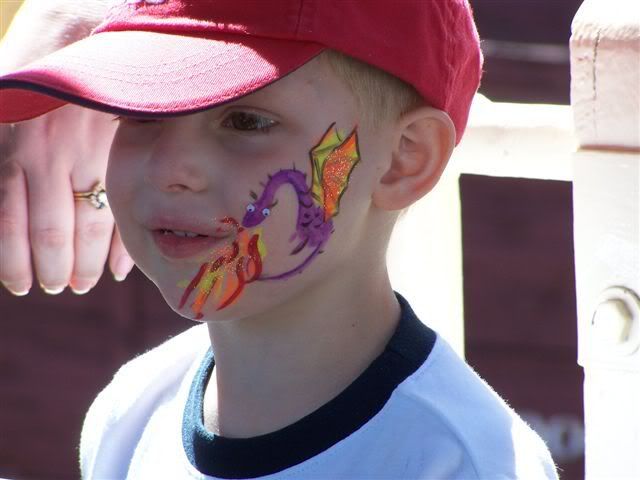 The train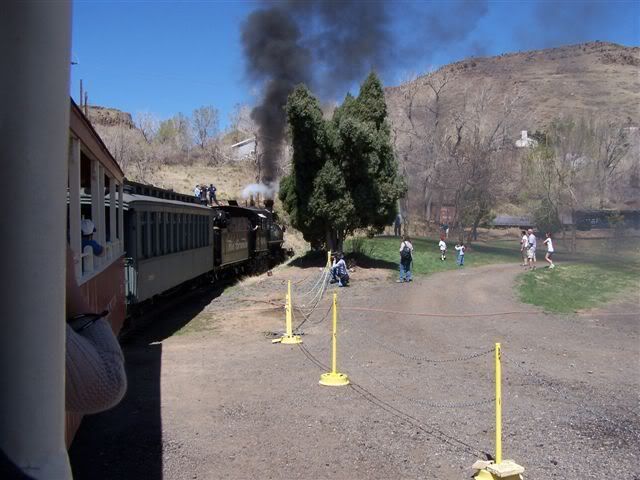 Daddy and Logan on the train



Connor on the Coors engine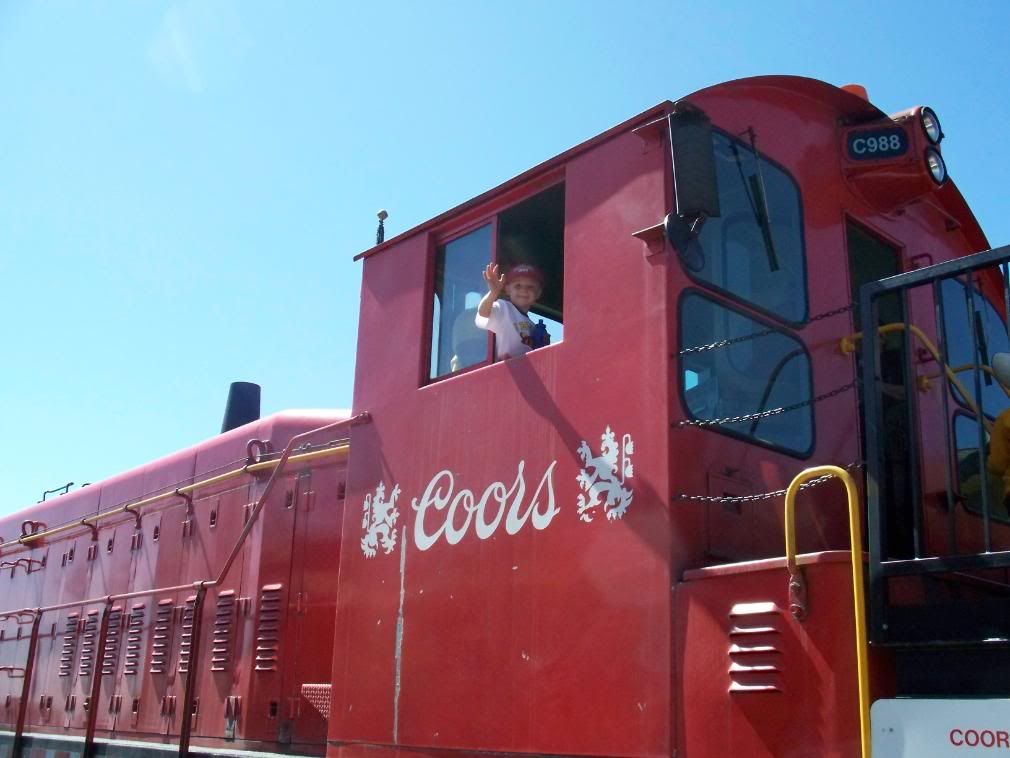 Connor posing on another engine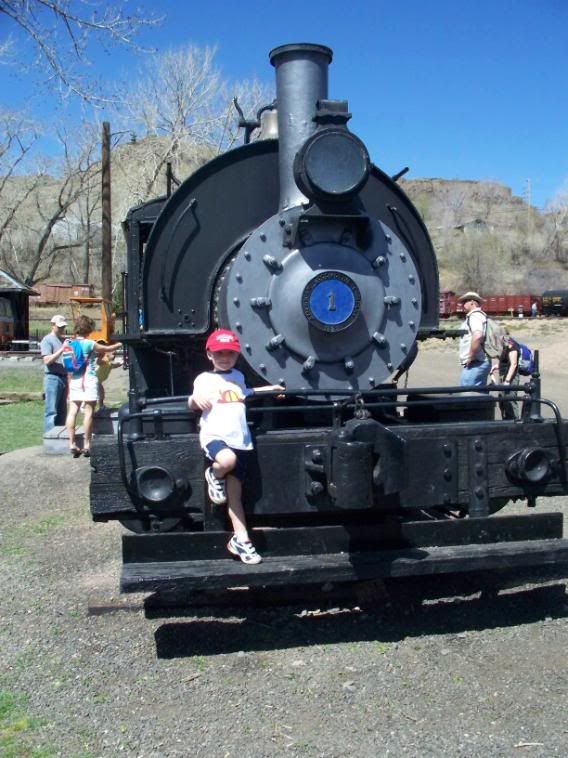 It was a beautiful day!!
We also spent the last week trying to figure out exactly what the boys will be doing over the summer. We found a two morning a week program that both boys can attend! Yay! Connor will also continue at farm school one morning. Best of all? Connor will be starting t-ball! Jeremy signed him up and picked up his jersey and now Connor keeps asking Jeremy to tell him all about "jersey ball". :) It's shaping up to be a fun summer!
Logan's speech therapy is going well. He's saying a few more words - Mama and no are probably the most important ones! He loves Miss Jenny's visits! We switched days so now Connor is here when Miss Jenny comes and he does his best to be a good helper for her.
And just a funny thing from today - we watched a bit of Willy Wonka and the Chocolate Factory this morning. Connor has seen it a couple of times before - the first time was on tv where they cut out the scene with the boat on the chocolate river and the second time was the full version on DVD. He loves the "orange men" (Oompa Loompas, of course) and the boat scene (even though it's a little scary) but the funny part is that he calls the movie "Willy Wonker and the orange men." Ok maybe it's not that funny but we laugh every time he says it.