Wow I've neglected the blog for a whole week! :) I'll start with some pics...

Connor with a big grin



With Curious George who is likely going on vacation with us :)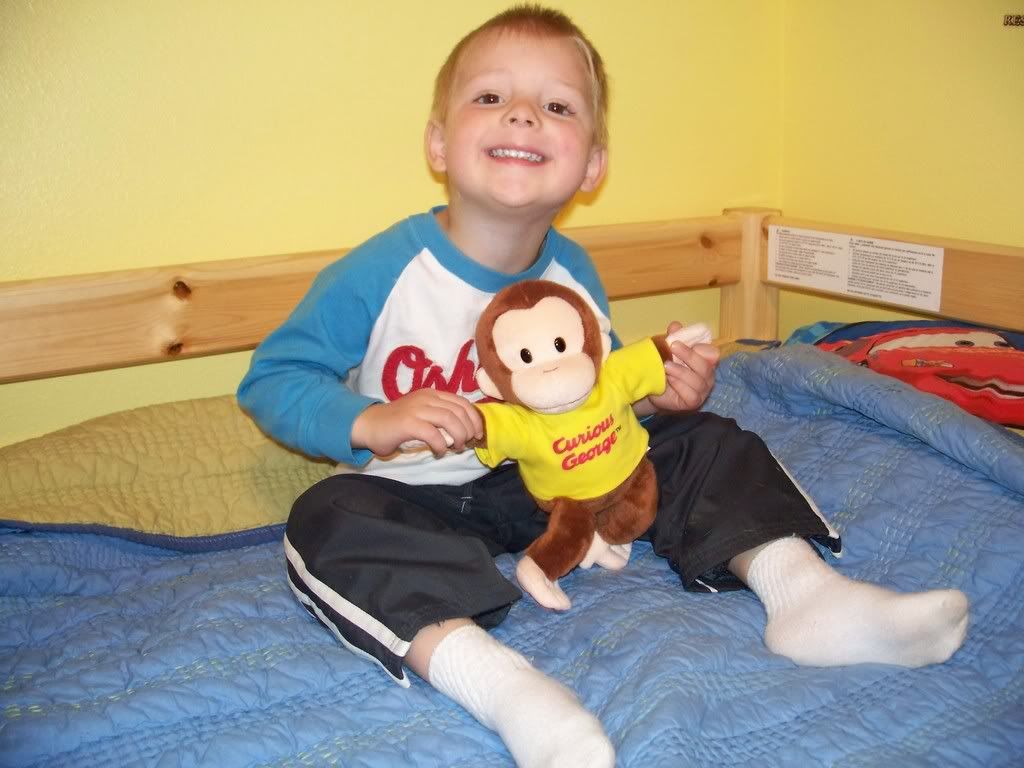 Rhyann came over to play on Friday afternoon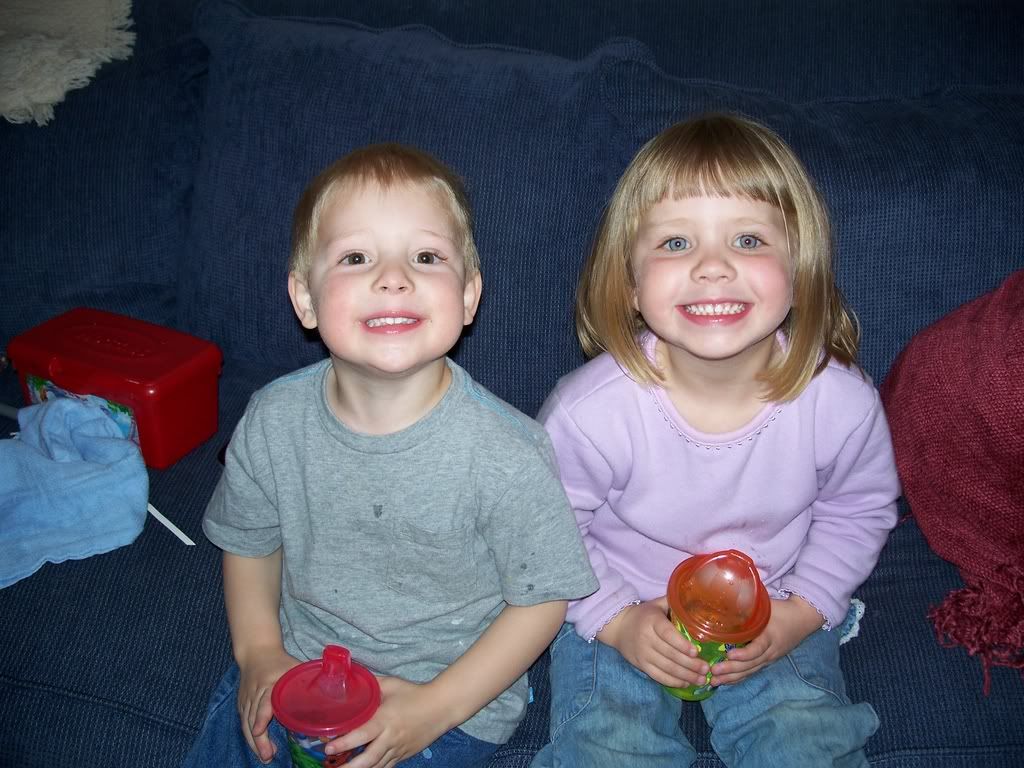 She has him trained right - he actually wants to put her socks and shoes on for her :)



Posing with his soccer ball. A team of 4 year old soccer players practices and has games in the park across the street from our house and he loves to watch them play!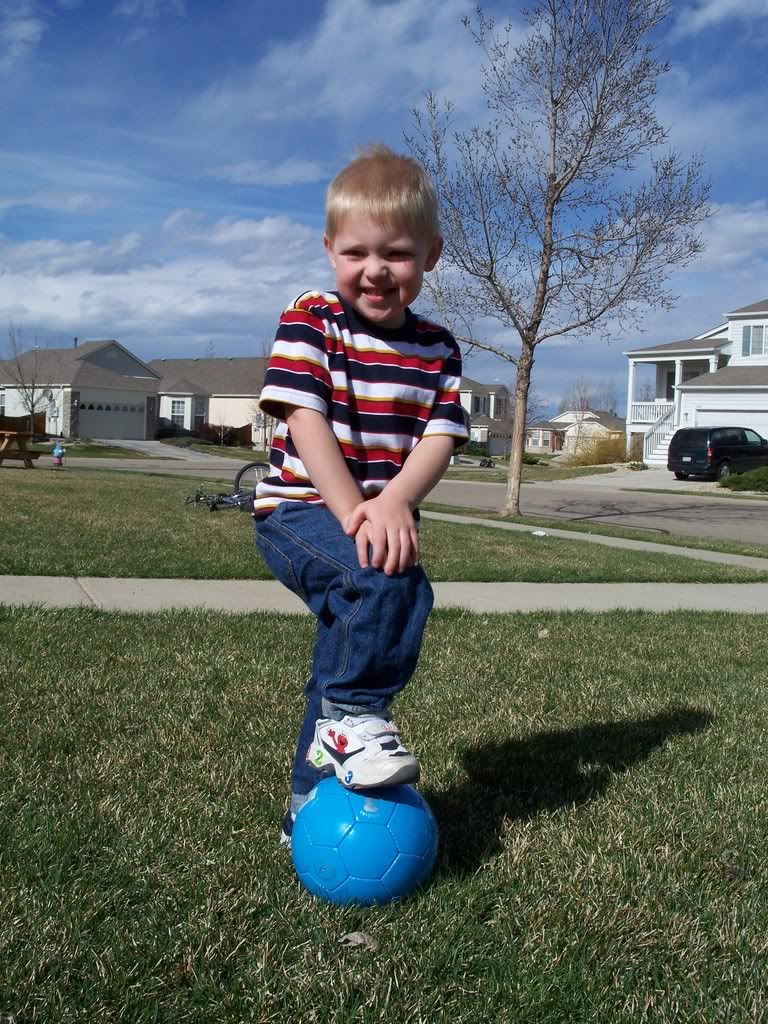 And lest you think I didn't take any pictures of the littlest member of our family this week, here is something even better - a video! He's working hard on his first sign - more. He tends to either grab his hands in front of him or put his arms over his head but it gets clearer every time! You can also see his favorite new facial expression - all scrunched up :) And you can hear Connor saying "I have my smile on!" like he does every time he wants his picture taken!
We're starting sign language class when we get back from vacation so we're looking forward to Logan learning more signs!
Some random thoughts:
We were at Kmart yesterday looking at kids clothes and Connor spotted a t-shirt with a bike on it. It said something like "I like bikes" in big bold letters at the top and then there were three pictures below - one had a picture of a helmet and said "helmet" below it, the other was a picture of wheels and said "wheels" and the third was a picture of the handlebars and said "Steering and breaks." BREAKS? UGH! And no, it didn't seem like it was intended to be a pun. I almost bought it just so I could take a picture of it but I didn't want to support such stupidity...
Four years ago yesterday we found out that we were having a baby who turned out to be Connor! It seems like just yesterday :)
I think we're almost ready for vacation. It's our first flight with kids but I'm most apprehensive about getting all of us and all our stuff to the check-in counter - 2 kids, 2 adults, 2 car seats, probably 2 suitcases, 2 carry-on bags, and a stroller. Whew, I'm tired just typing all of it out. It's also my first time flying since all the new liquid restrictions...fun fun. Good thing formula is exempt! Connor is so excited to go on an airplane that I don't think he really understands that we're actually going somewhere and staying there for a week! Wish us luck! :)
Happy April!