We went to Longmont's Arbor Day celebration today and Connor had a great time checking out the huge machines, jumping off tree trunks and climbing a tree! Unfortunately we were running late this morning and forgot our camera so these pics are from Jeremy's cell phone camera - not the greatest resolution but hopefully you get the idea! Make sure to click on them to see the larger version - it really does help especially with the tree shots! :)

About to get in a harness with the help of a St. Vrain Arbor Care Arborist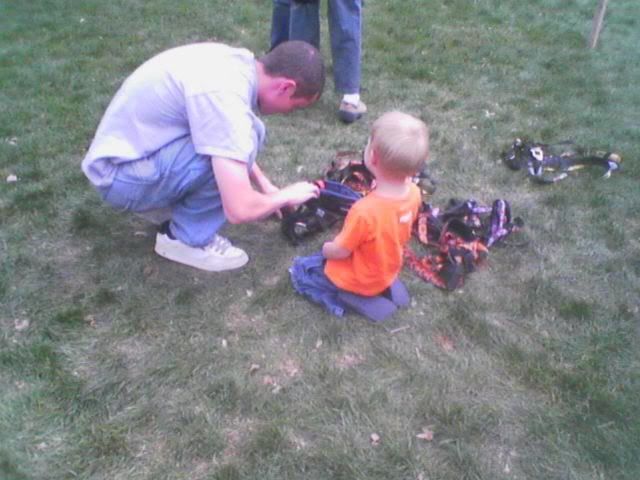 Pulling himself up the rope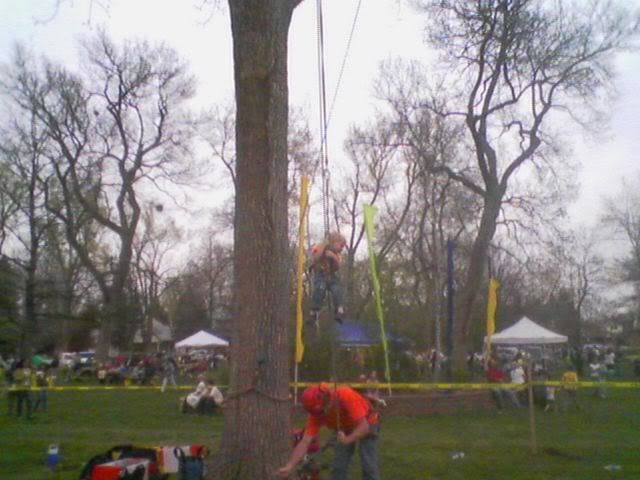 Almost to the bell!

I know it's hard to tell from these low res shots, but he had the biggest grin on his face! He thought it was so cool to go so high in the trees by himself and liked swinging on the rope when he got back closer to the ground. He also got to use the controls on a huge truck that digs up trees (not sure what its called).
Here's a link to the local paper's story about the Arbor Day events:
http://www.longmontfyi.com/Local-Story.asp?id=15917

Here are Daddy and Logan waiting in line with Connor and I for the rope climb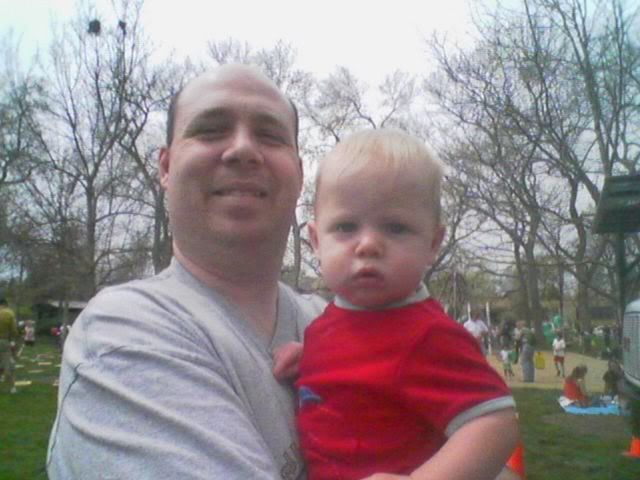 And a shot of the boys at Lowe's today. We went to buy some more CFLs (Compact Fluorescent Lightbulbs) as part of our small steps to be a little greener. That reminds me - Happy Earth Day tomorrow! Anyway, Logan loved driving the cart right next to his big bro!