Happy Valentine's Day! Yes, ValentiNe's...NOT ValentiMe's! It drives me crazy when people say Happy Valentime's Day :)
Several people keep asking for pictures of me in my fabulous (ha!) new glasses so this is as much as you get...

Maybe you'll get a full picture if I ever do something with my hair or put on makeup. On second thought...that's good enough :)
The glasses saga continues, by the way. I went to get the new lenses (as the left one was scratched when I first got it and they had to reorder them) and the lady putting them in scratched the frames and bent the nose pad wire thingy pretty badly. Sigh. So for now they put my new lenses in the display pair and they're ordering me a completely new set of lenses and frames. Luckily I don't have to pay for any of this but it sure is frustrating.

Here are some pictures from the last several weeks...

Logan was saying CHEEEESE!



We woke up to beautiful snow covered trees a few days ago and I couldn't help but take some pictures! You'll be happy to know that I was not driving and taking pictures at the same time though like some other crazy mom we passed on the way to the boys' school. Eek!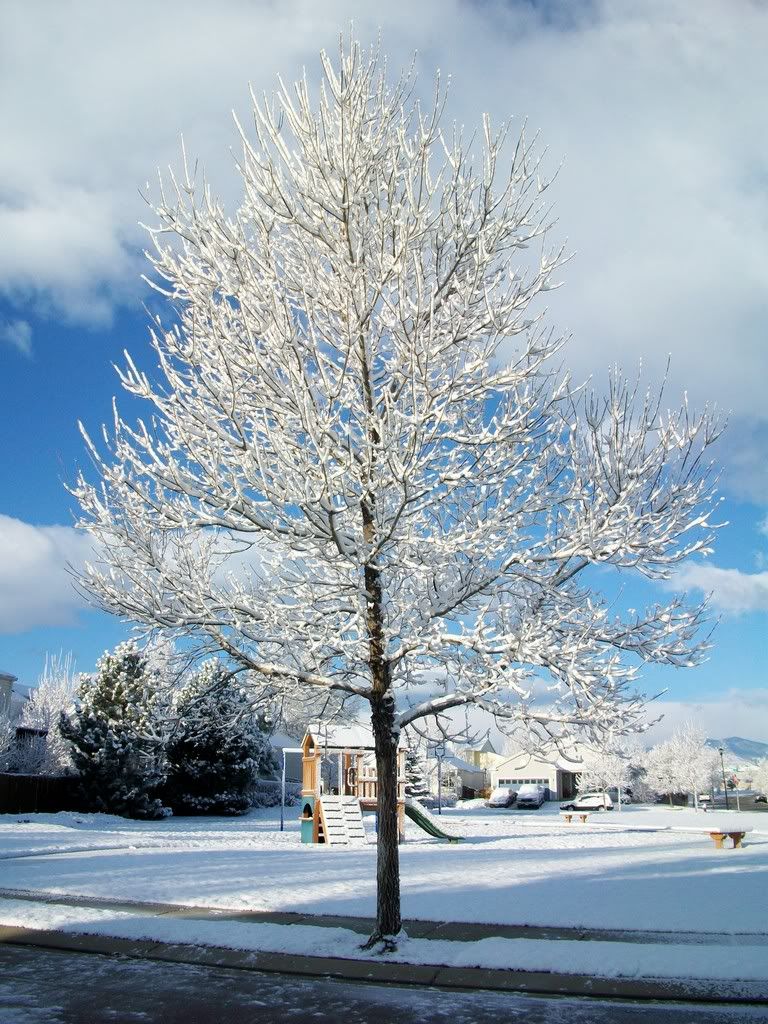 Connor had forgotten his winter coat at school the previous day but even so he let Logan borrow his Spiderman gloves! Awww!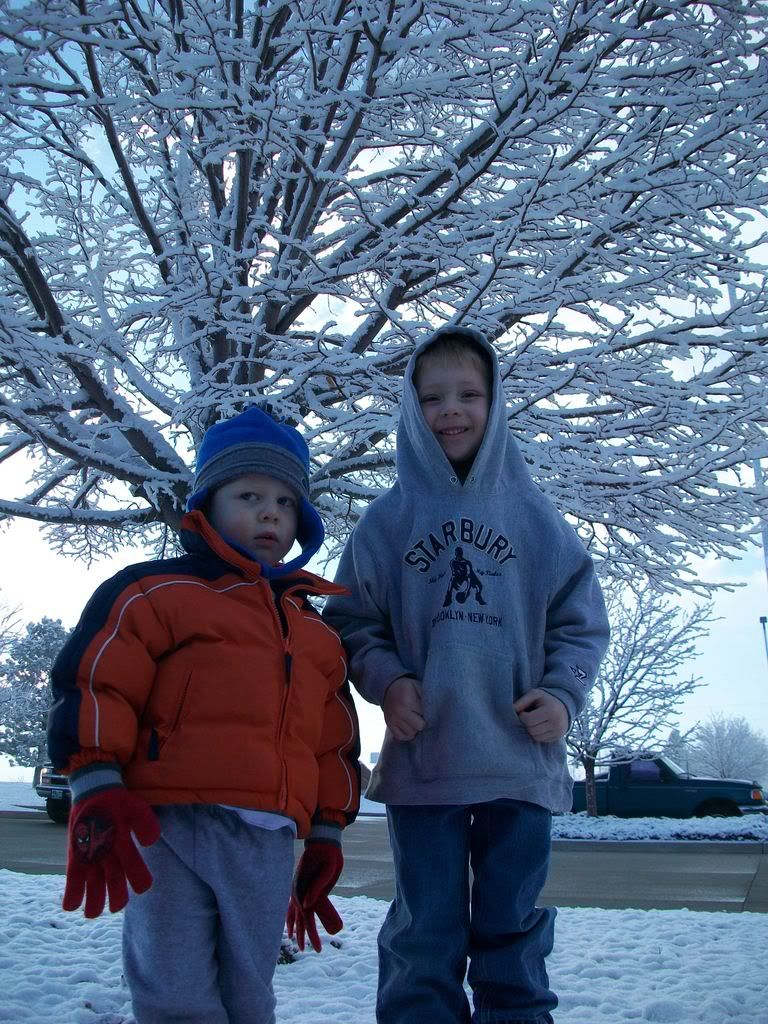 Hanging out in the front seat before school one morning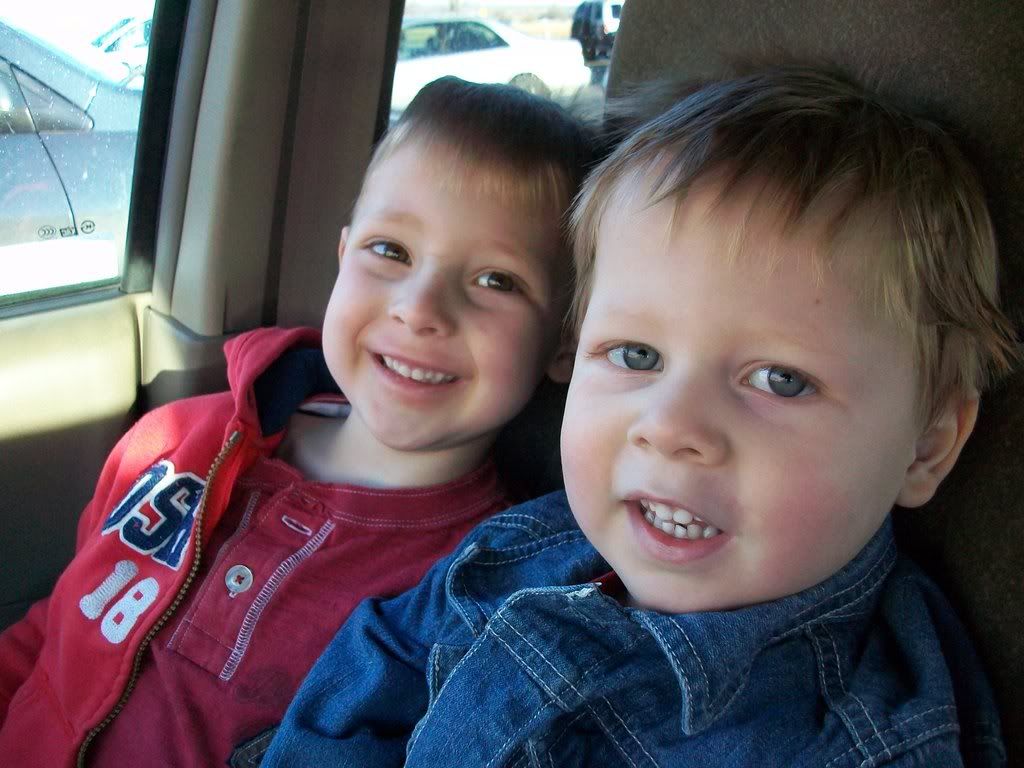 Logan loves to crawl under our quilt and pretend to sleep until you lift the covers and yell WAKE UP! :)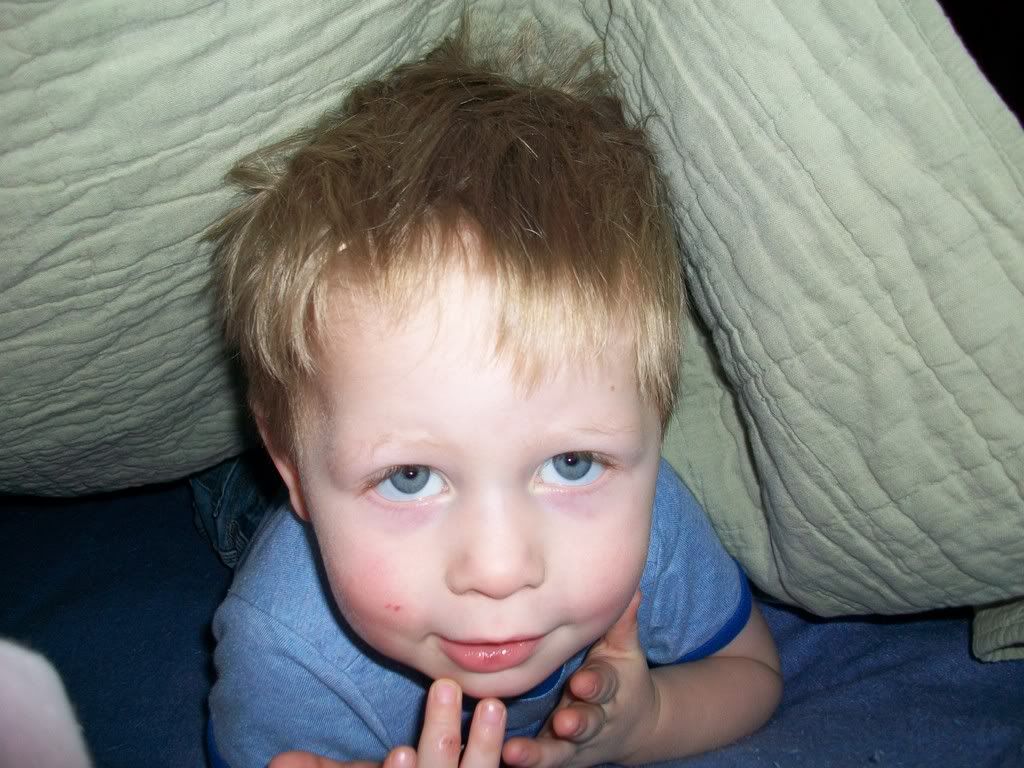 Off to watch SNL and play on Facebook :)