Just sharing some pictures from Saturday!

Logan's getting the stuffing squeezed out of him :)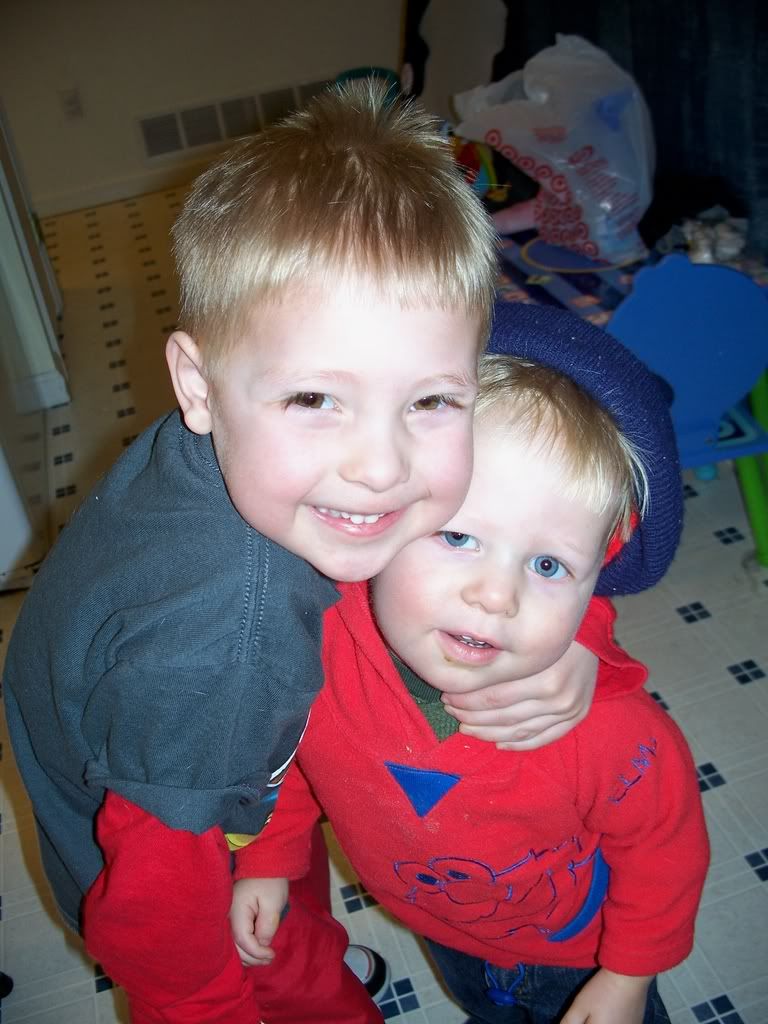 Logan perfected this position while he was sick last week - left hand is holding on tight to the tag on any stuffed animal while he sucks his right thumb. He doesn't care which stuffed animal it is, as long as it has a nice tag to squeeze! He actually got confused the other night when holding on to a tag in each hand and then he couldn't figure out how to get his thumb in his mouth!



We went to Flatiron Crossing mall on Saturday afternoon and Jeremy and Connor took a few spins around their small outdoor ice rink.



Even Logan got in on the action a bit as Jeremy pulled him around on a sled they provide for the little guys! He loved it!