We had a very busy but fun day today! But first, a couple pictures from yesterday. We all played outside after having a yummy dinner to celebrate Grandpa Mark's birthday.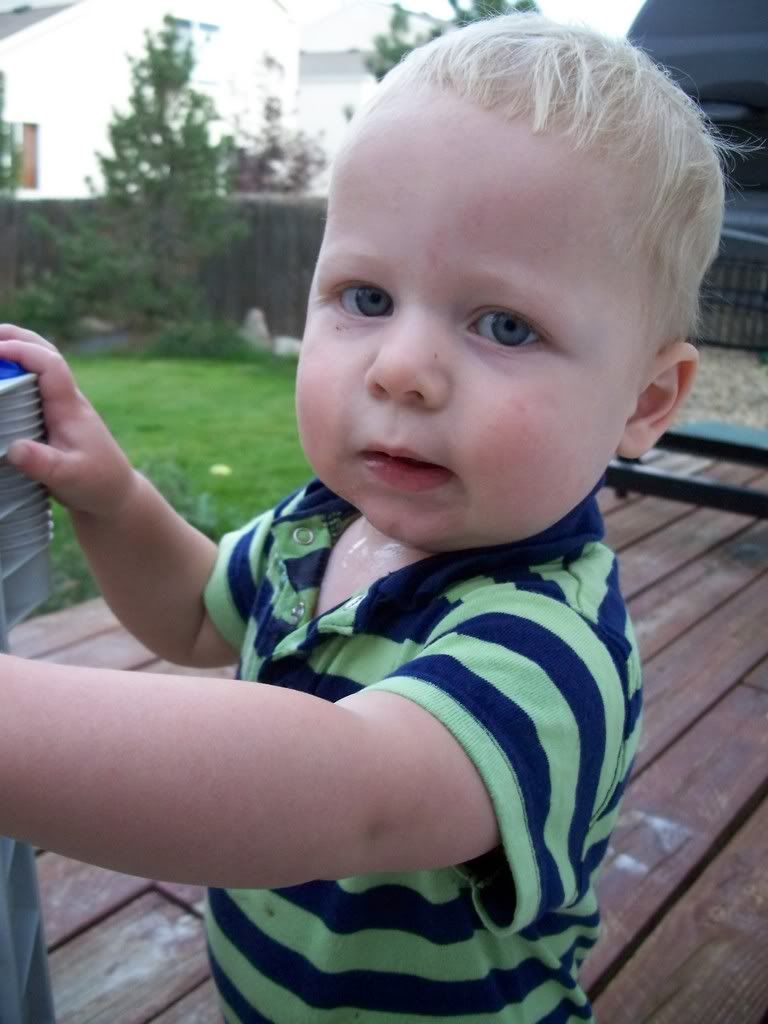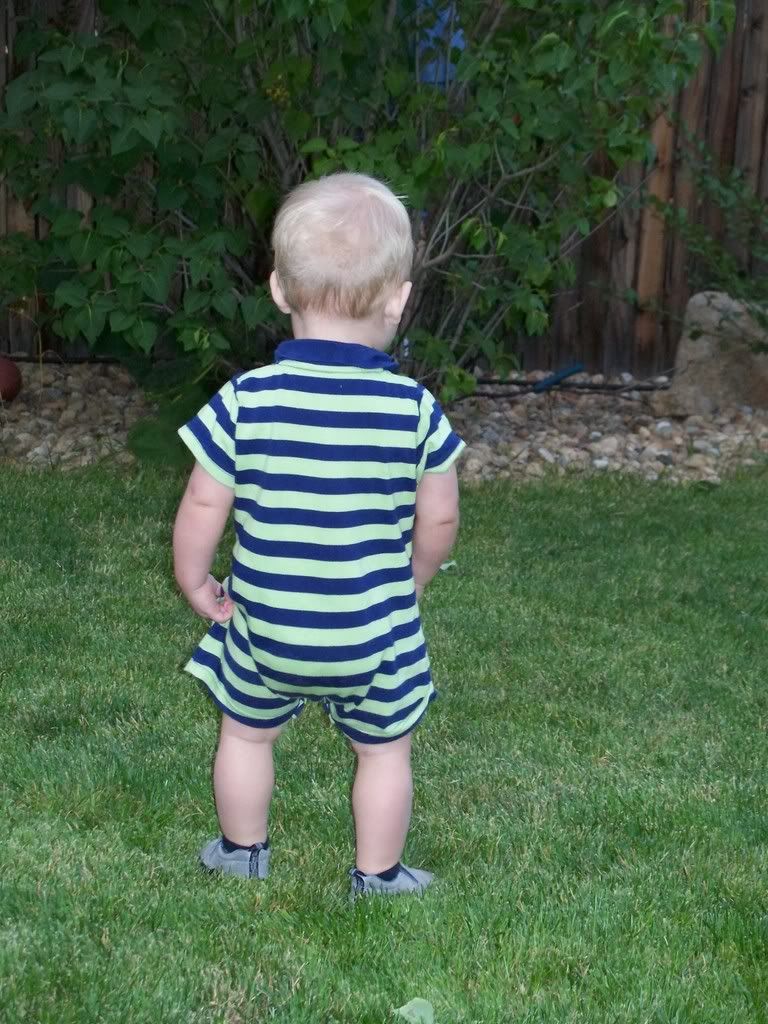 Playing football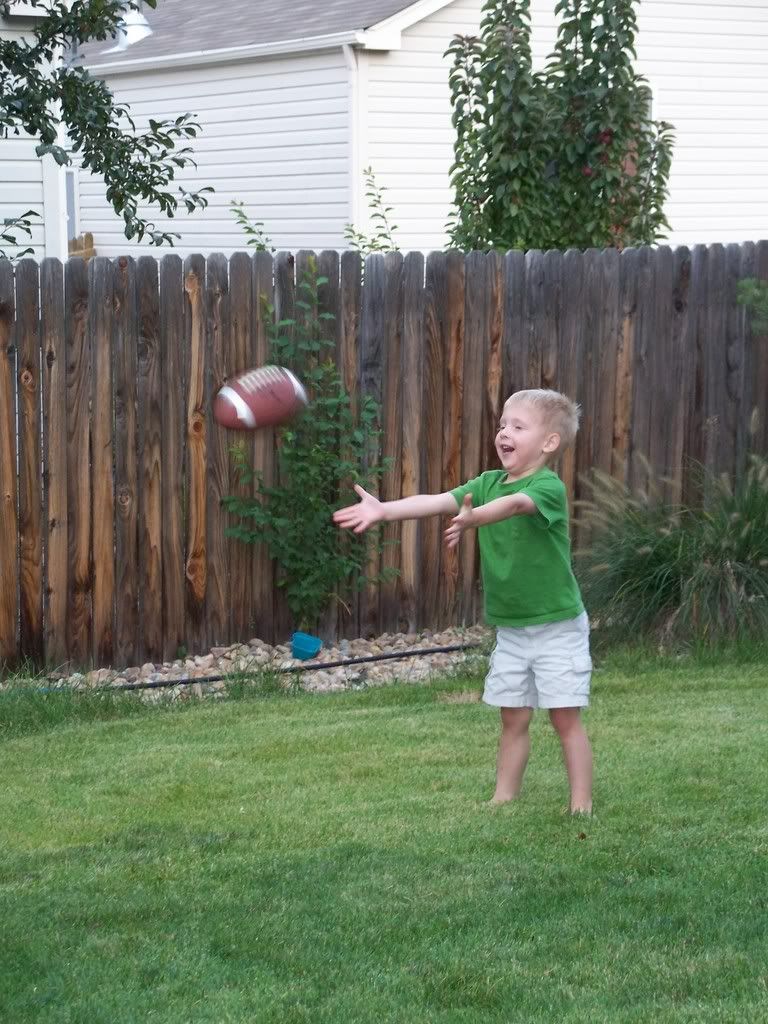 A bubble goatee in the bath

Connor had swim class this morning and he's learning so much! His teacher said he's doing great and all he needs to do to move up to the next class is work on his back float! Wow!
While all three boys were at Connor's swim class I watched Rhyann so her family could have a garage sale. When the boys returned we took Connor's Jeep to the park. Our neighbors Quinn and Darwin joined us so Connor got to experience one of every teenage boys' dreams, right? Driving a Jeep surrounded by cute girls :)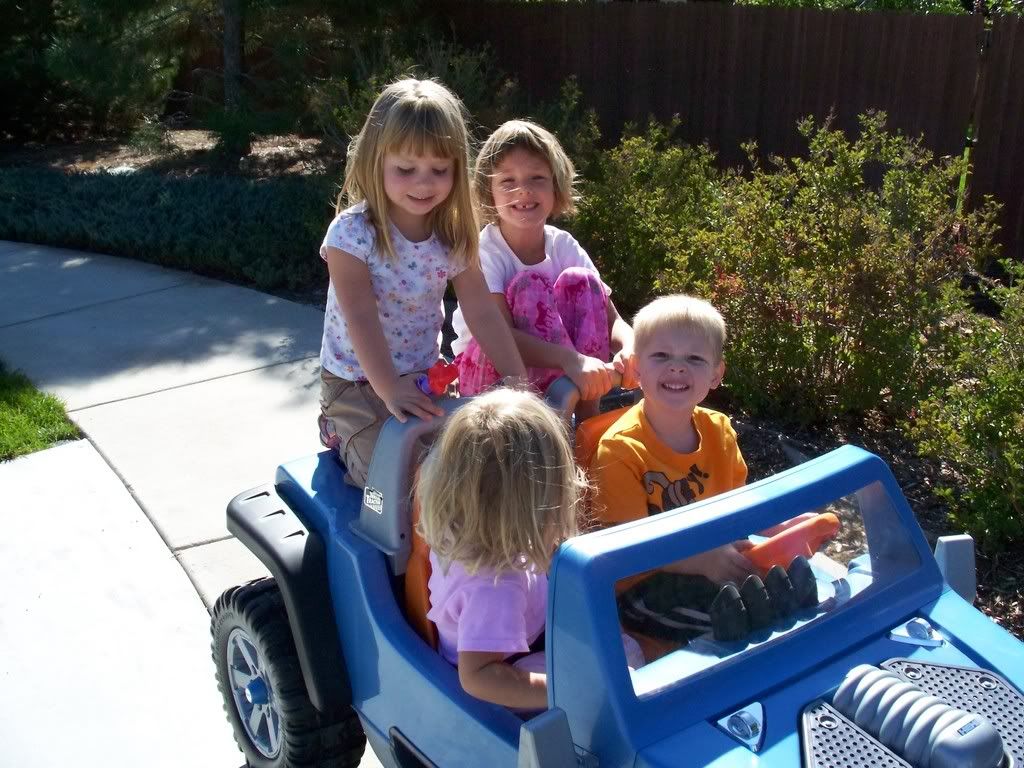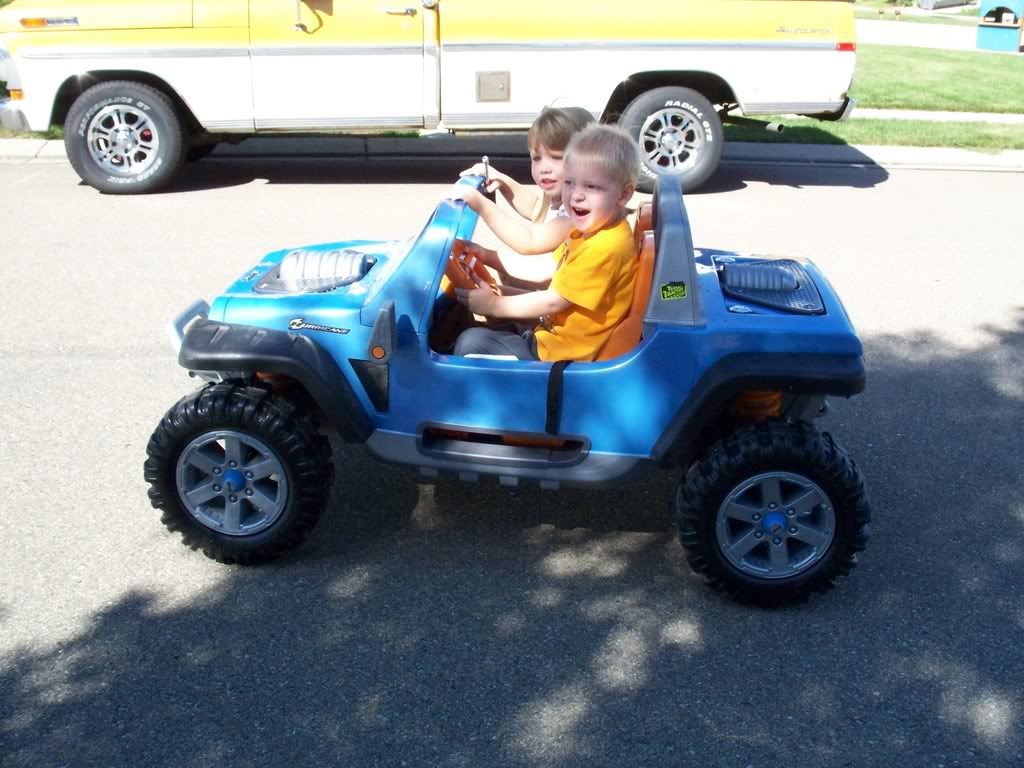 More of Connor and Rhyann hanging out...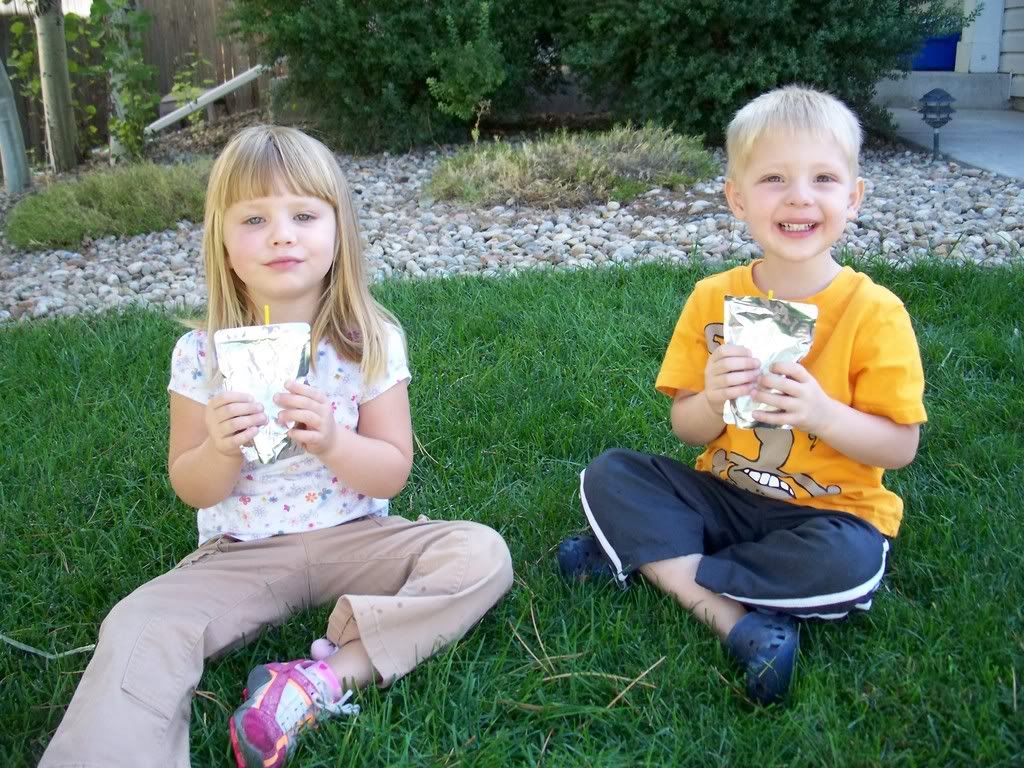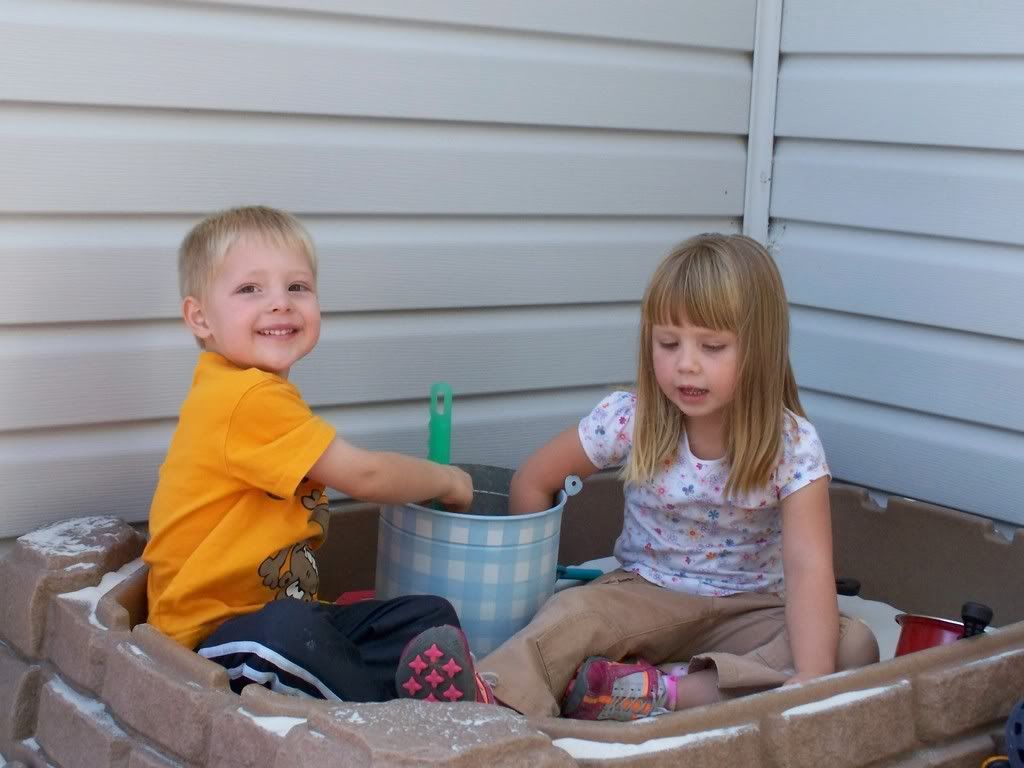 Logan pretty much avoided the big kids but here's a shot of him :)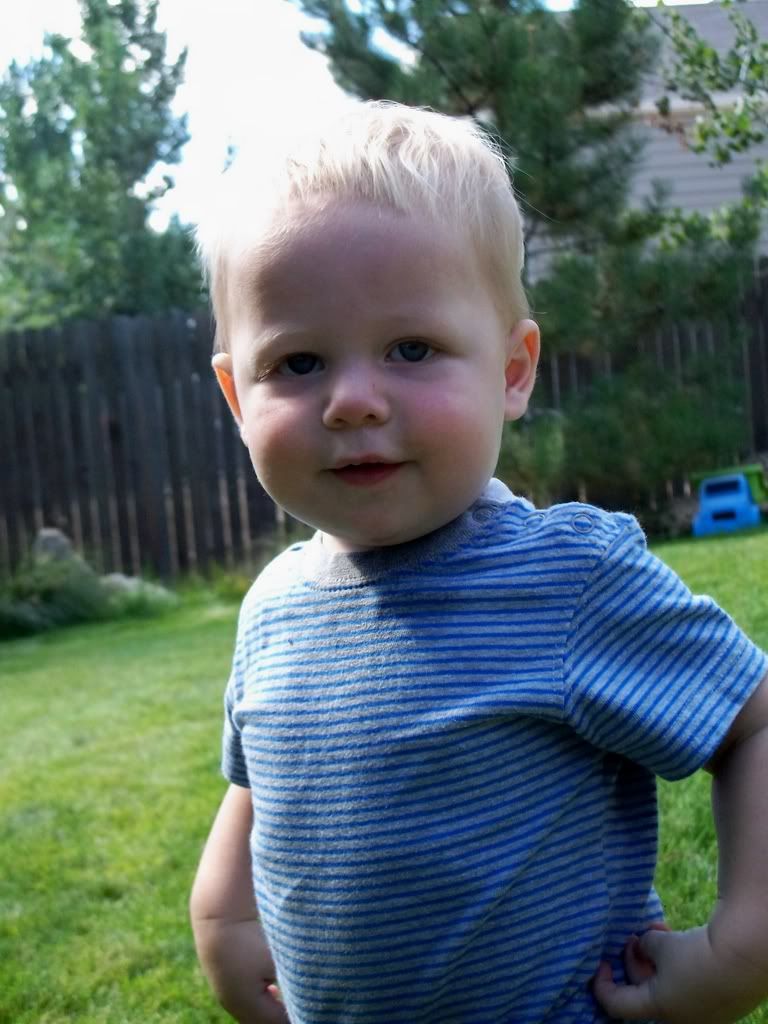 After a nap we went to a birthday party for our friend Travis who is now 4 years old! His party was at
Bounce Town
and we all had lots of fun. Here are the few shots that I was able to get of Connor as he jumped, bounced, ran, giggled, screamed, flipped and zoomed around me :)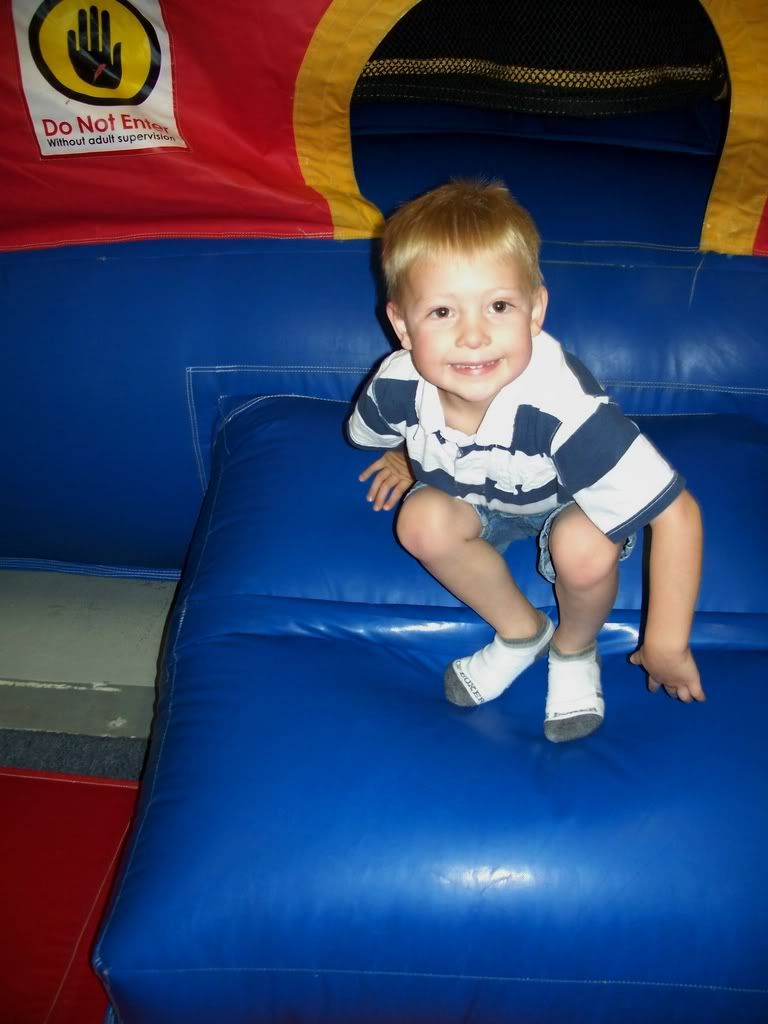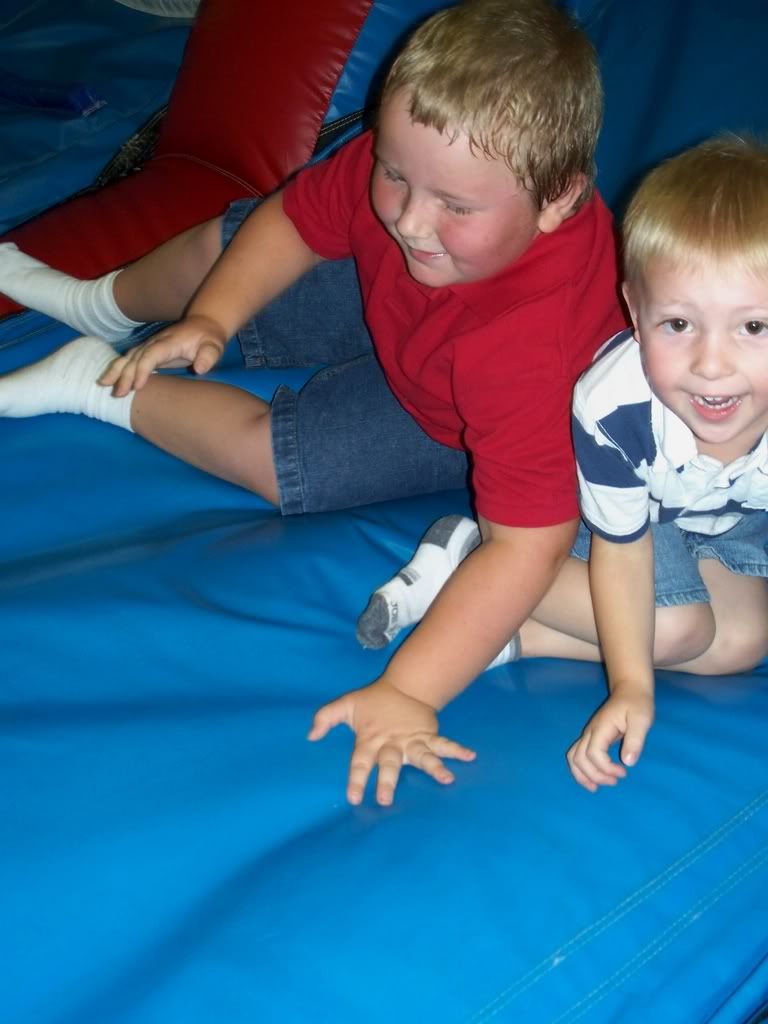 Logan loved the rocking horse!



Eating and trying to share pizza with new friends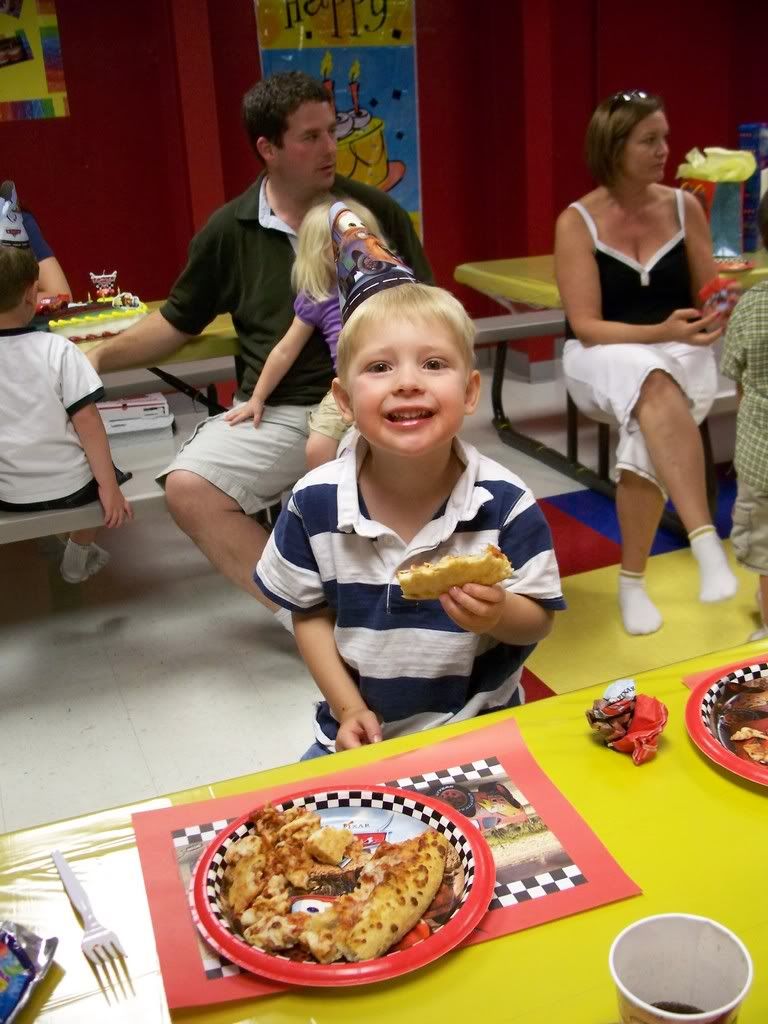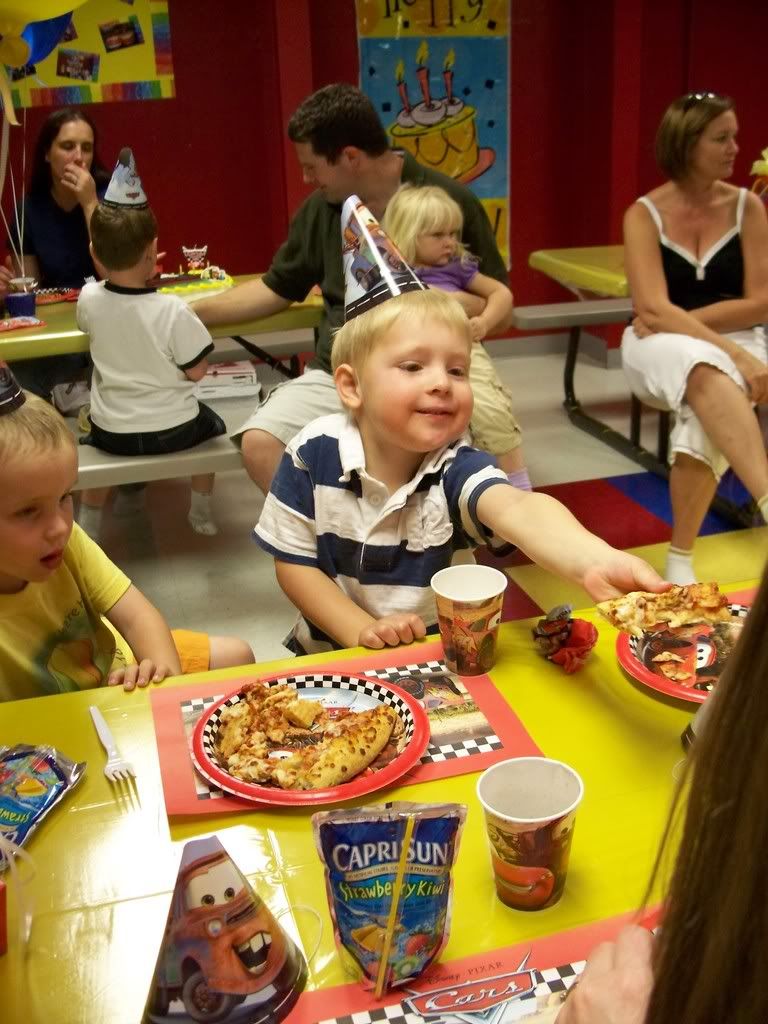 The birthday boy enjoying his CARS movie themed cake