Ok, so it doesn't officially arrive for another 3 hours but it's close enough :) I LOVE FALL!
We went to the last ArtWalk of the season last night and had fun. Connor got an orange M&M painted on his face to match his orange M&M shirt and Logan had a puppy painted on his arm! The picture of Connor is from just before we got to ArtWalk - showing off his spiky hairdo :)


Today was a wonderful day. We started off with Connor's swim class and then drove up to meet Grandma and Papa for brunch. The restaurant where we were planning to eat in Ward was closed so we drove to Nederland and made several stops along the way to enjoy the scenery!

Here's Connor with his bear ("Blueberry" - or is that "Blue Beary"?) and some pretty leaves



Jeremy turned Logan's car seat around this morning and Logan loves his new view! He also discovered the joy of having wind blow in your face!



I'm not sure what Connor's thinking here but it's quite the pose :)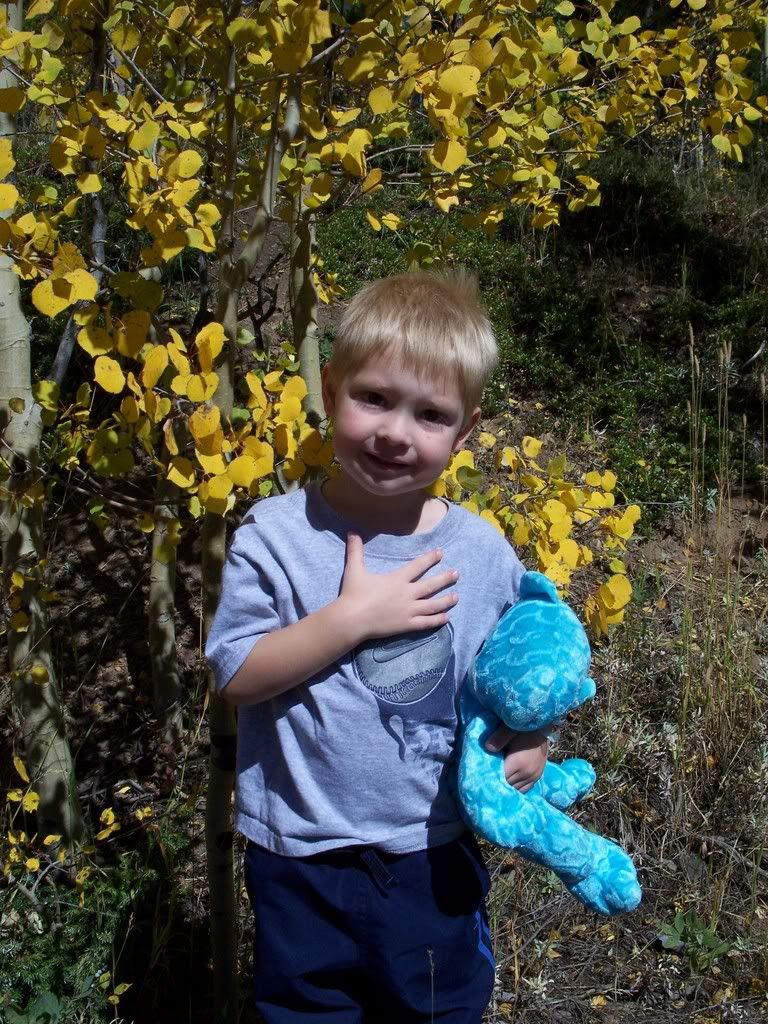 Papa and Logan



Logan and Connor



Beautiful!



We stopped for a short hike and passed by a lake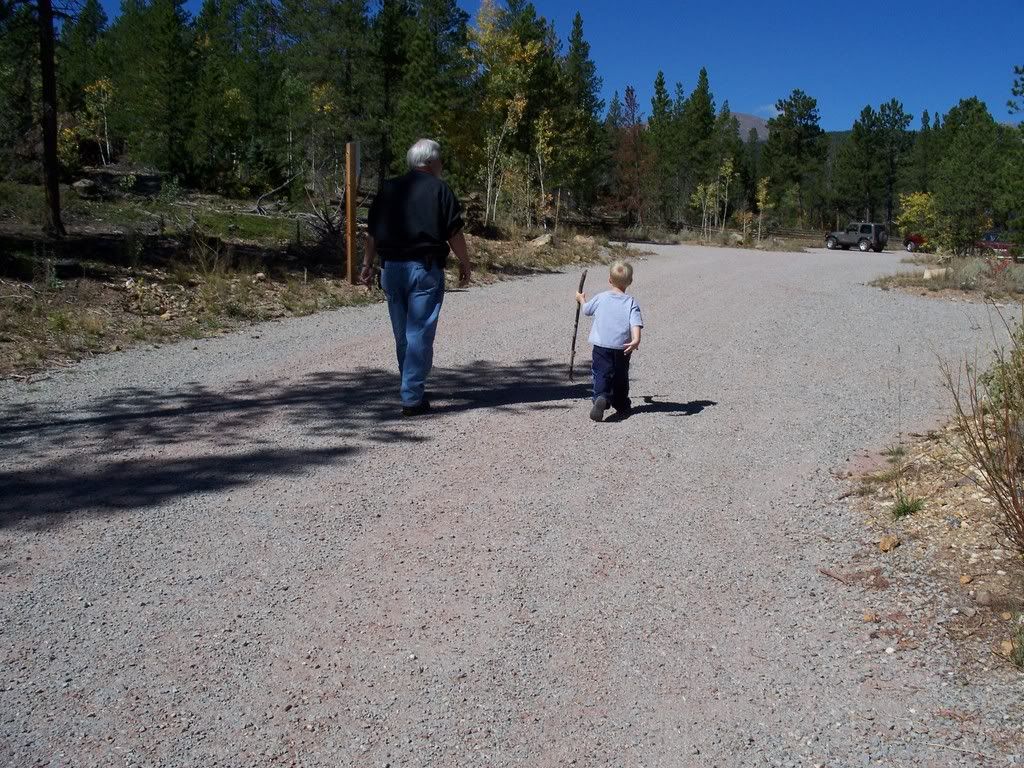 After brunch in Nederland we drove down Boulder Canyon and stopped for the short hike up to Boulder Falls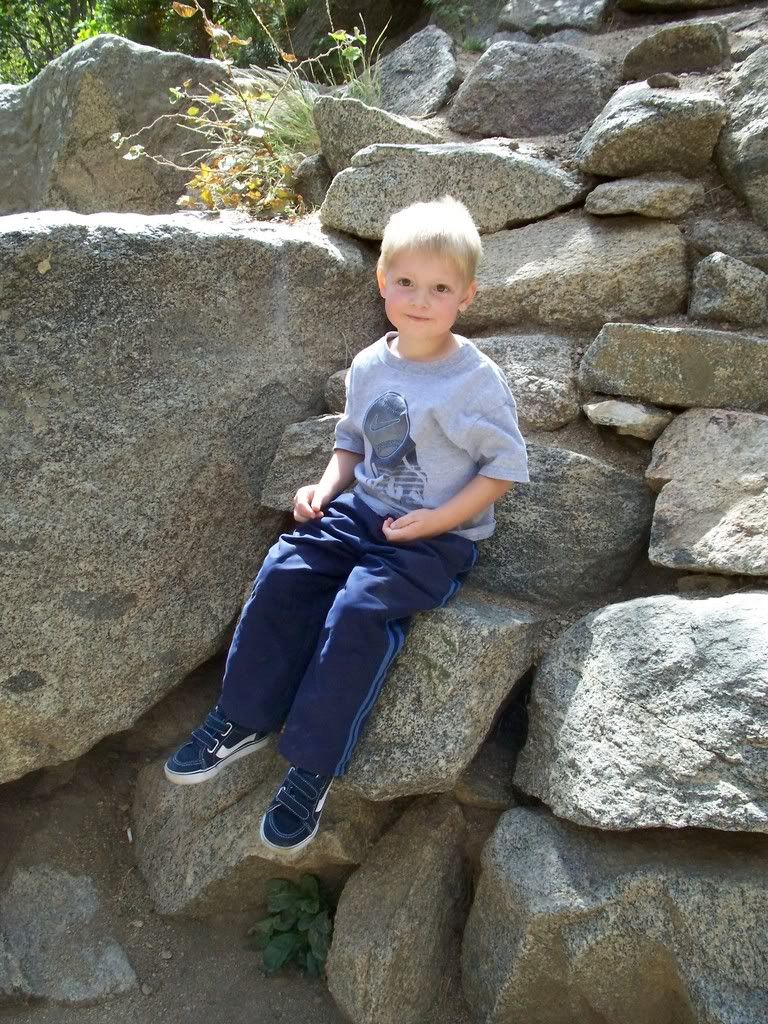 This pretty much sums up how we all felt afterwards!