I'm not sure why blogging is always the first to fall off the to do list but it does...
Connor and I were both sick over my birthday which pretty much sucked. My argument now is that if I didn't celebrate it, I didn't get a year older. Yeah, that's what I'm going with because it makes me feel somehow better for not leaving my bed that day. I still have a lingering cough but Connor bounced right back :)
Here are some pictures from a couple of fun trips to some pumpkin patches over the last few weeks.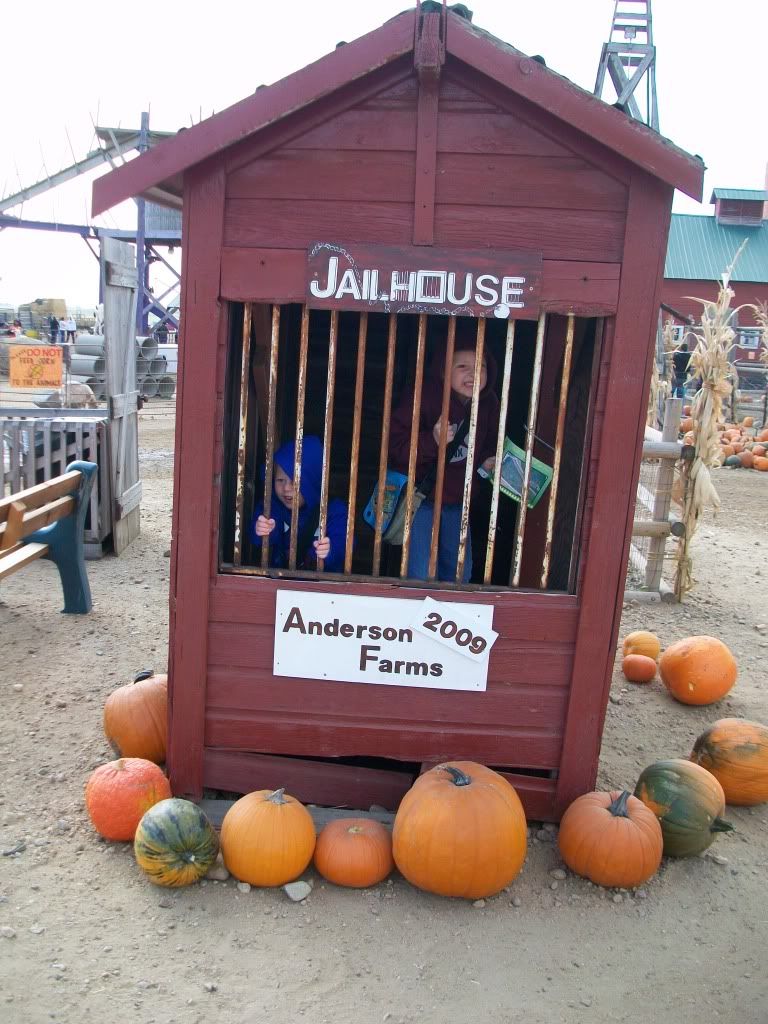 Logan on the barrel train ride - he tells us every day that he wants to do that again!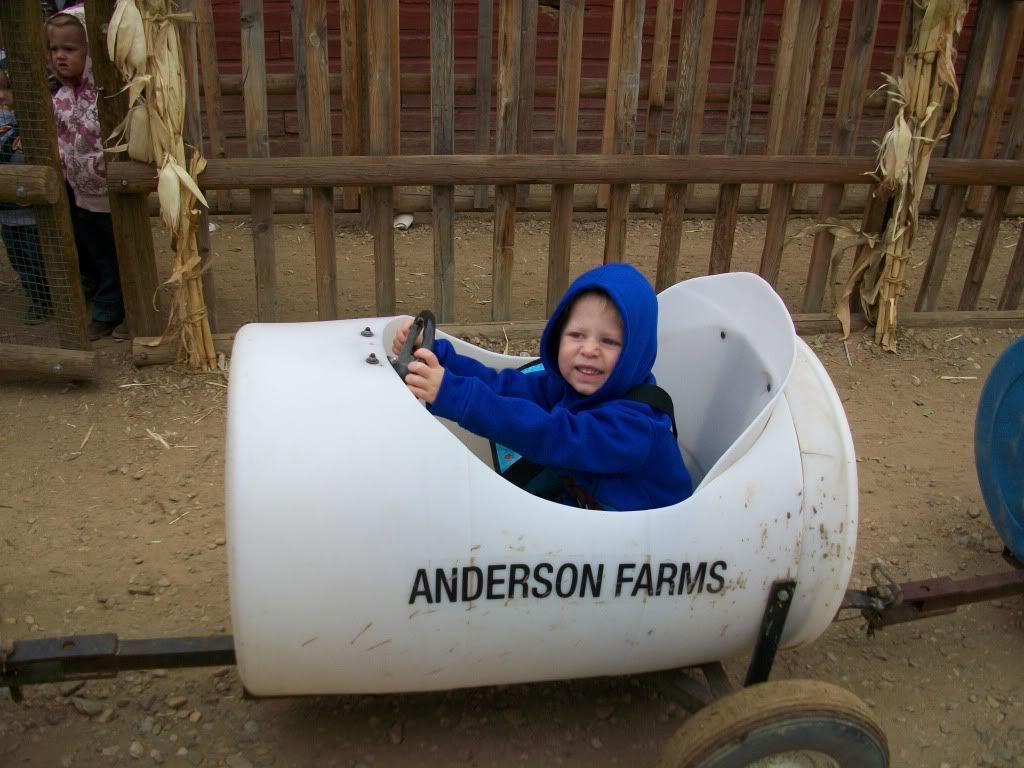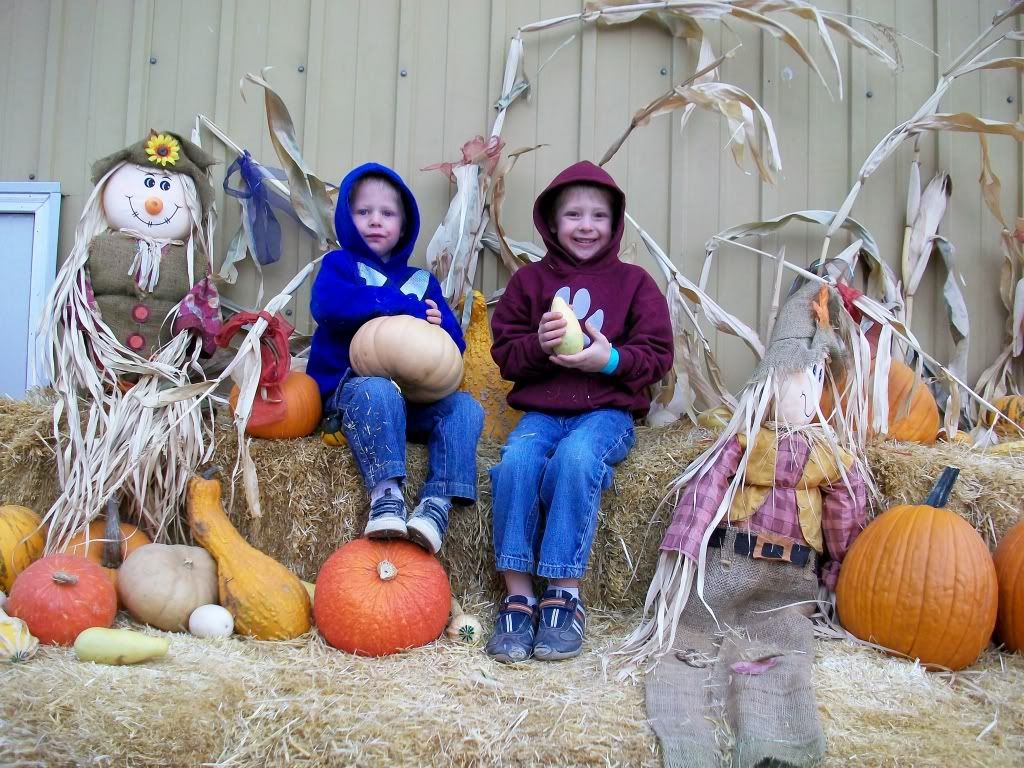 Pumpkins!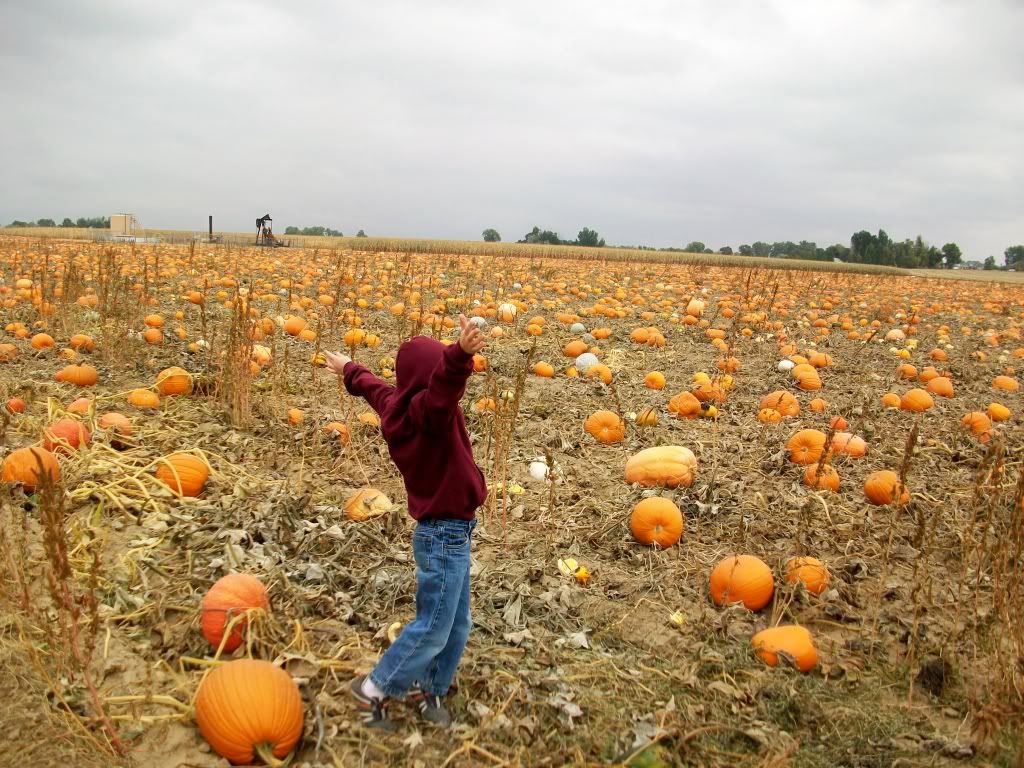 Logan making a funny face and Hannah (Kristina's daughter) with her beautiful painted face!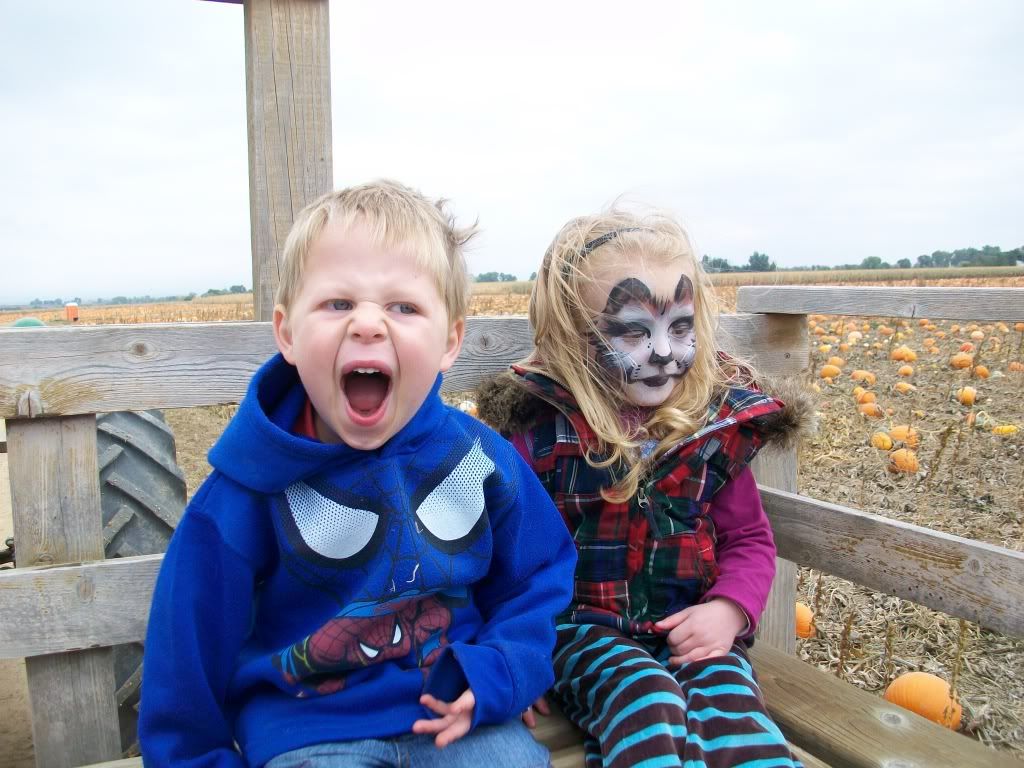 Logan, Connor and Connor's friend Noah walking hand in hand



We should have made a break for it while they were locked up!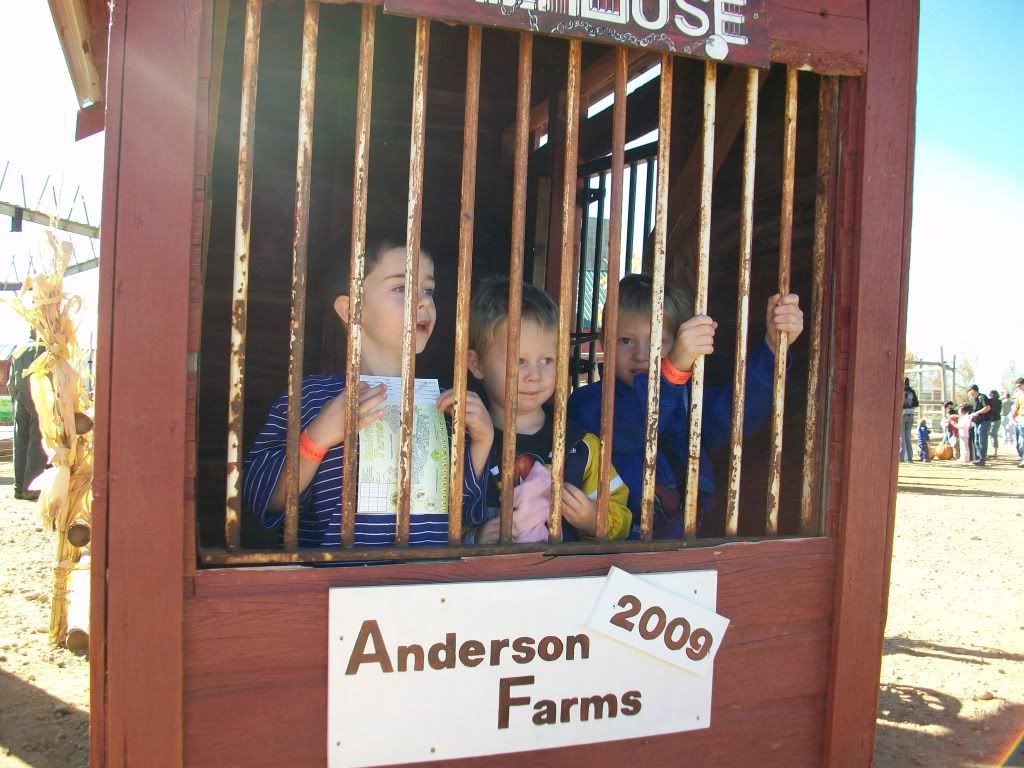 Connor loves this cow - it's his favorite part of this pumpkin patch!



Jeremy and Logan breaking the rules in the corn maze by leaving the trail :)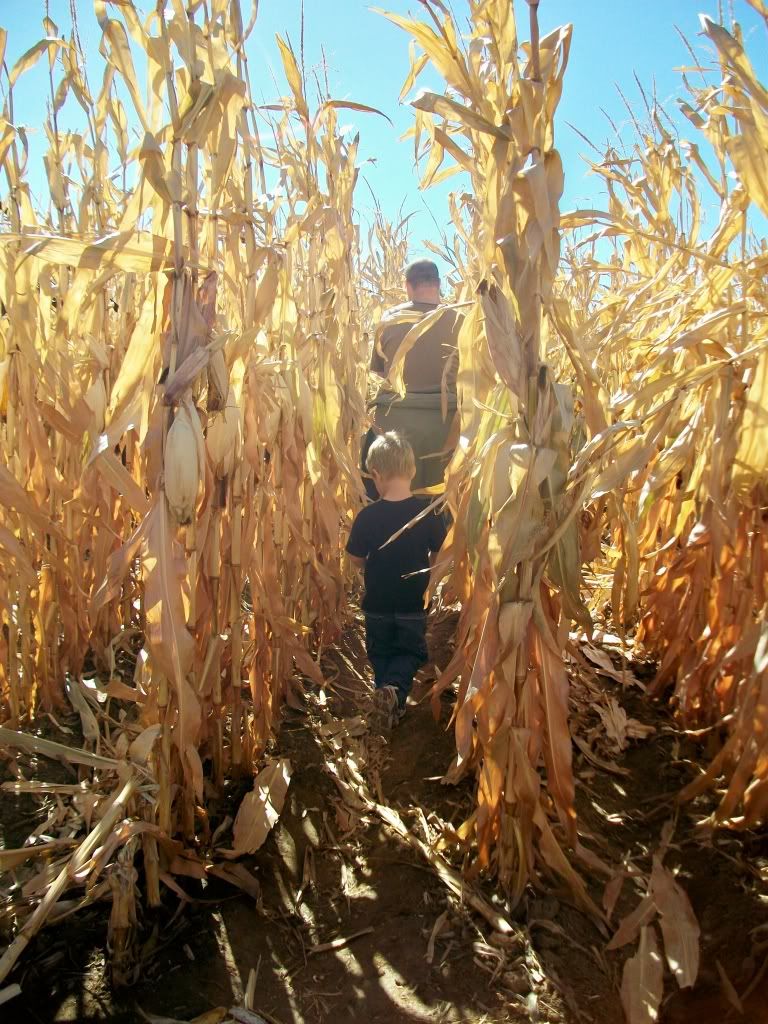 At our other favorite pumpkin patch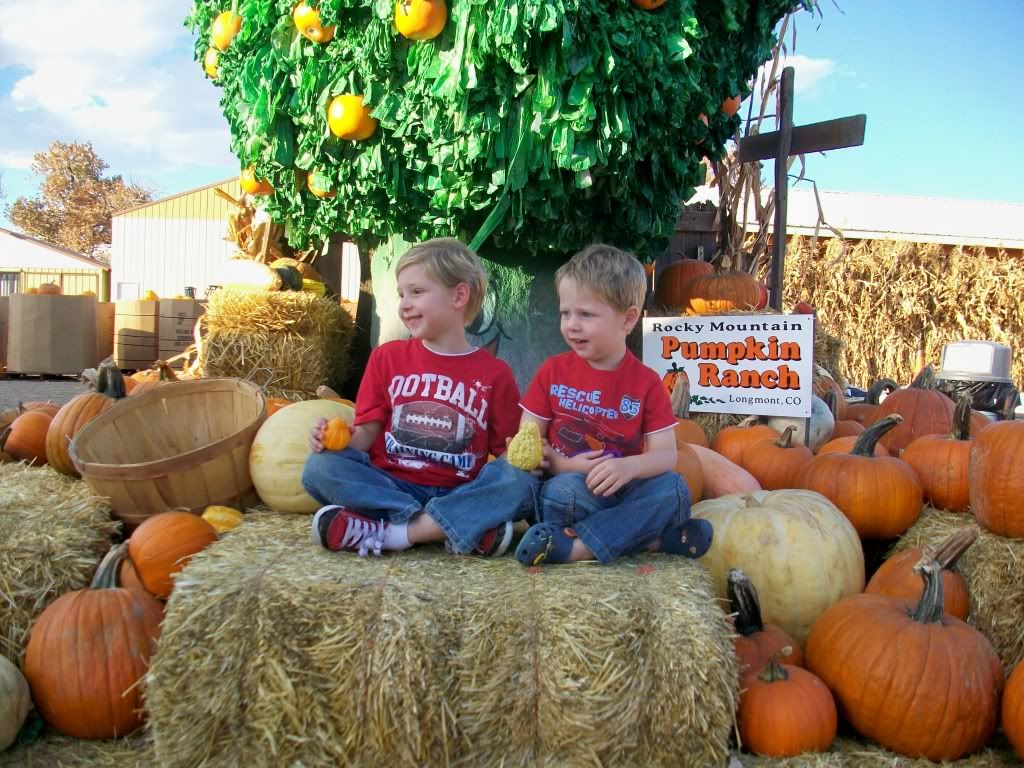 Mom! It's too bright to look at the camera! :)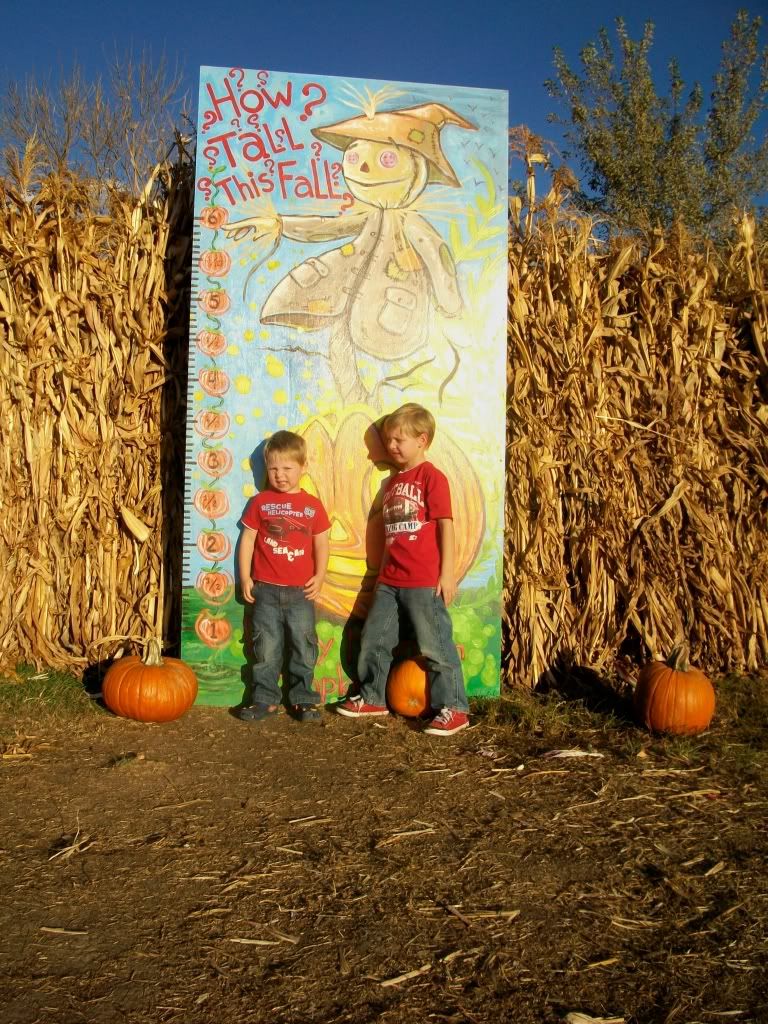 Brothers, pumpkins...what more do you need? :)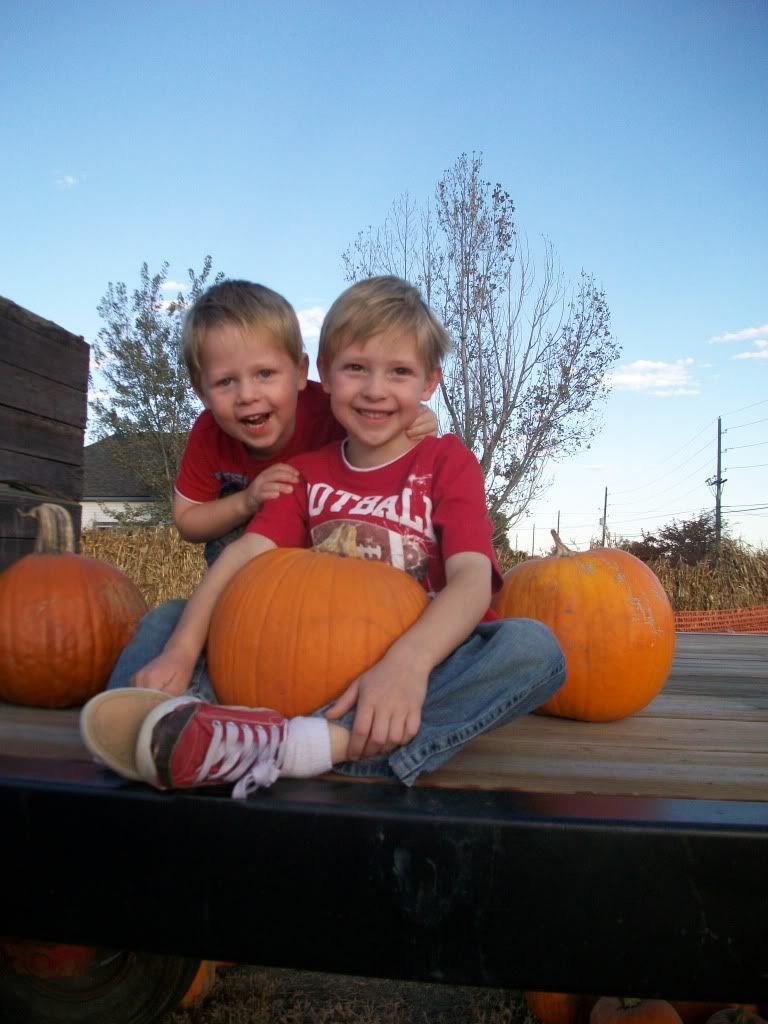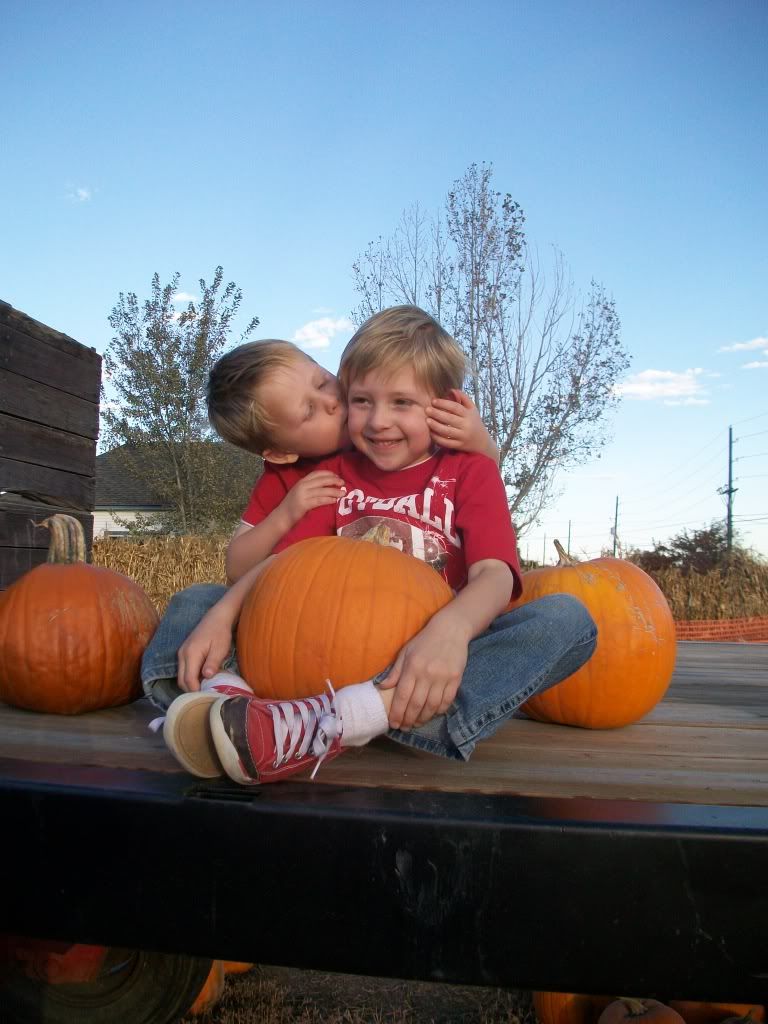 We're busily trying to get the boys' Halloween costumes finished this week. Losing a week due to illness was not in the schedule! :) Connor is doing great in Kindergarten and amazes us with his reading progress every day. Logan is doing well too!