The Saturday before school started we went to a parade in downtown Longmont. There were fire trucks from all over the area and once they were done parading down Main Street they let the kids climb all over them - a little boy's dream come true!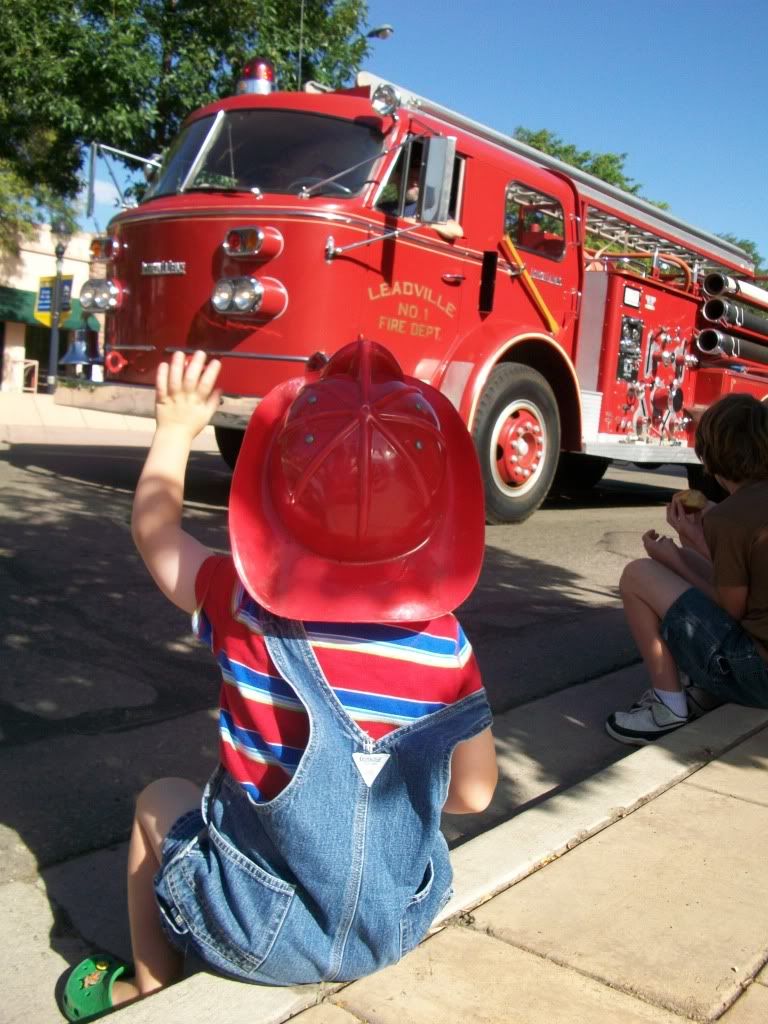 The day before school started I was at work, as usual for a Tuesday, and in a meeting with a coworker who just returned from maternity leave. My mind drifted during the oh so interesting meeting and I thought about my first few times back in the office after Connor was born...and how he was about to start kindergarten now and everything that he's done over the last 5+ years and...I had a hard time keeping it together! I thought for sure I was going to be a mess when the day actually arrived but Connor's extremely positive and outgoing nature was overwhelming that day and his excitement helped us all be excited!

Connor about to go to Kindergarten, Logan about to go to preschool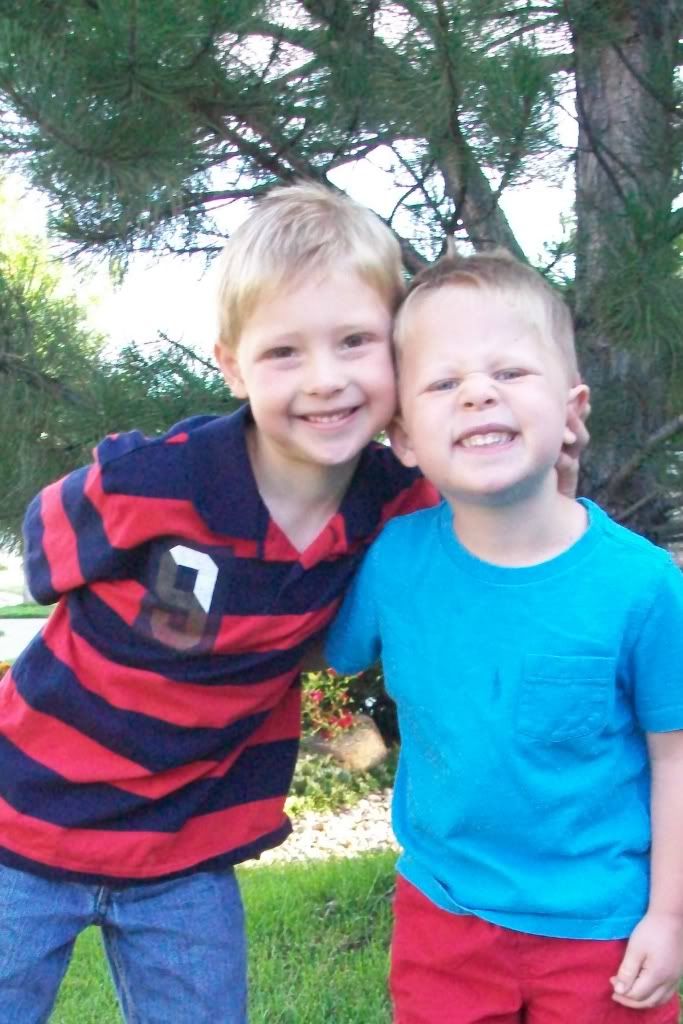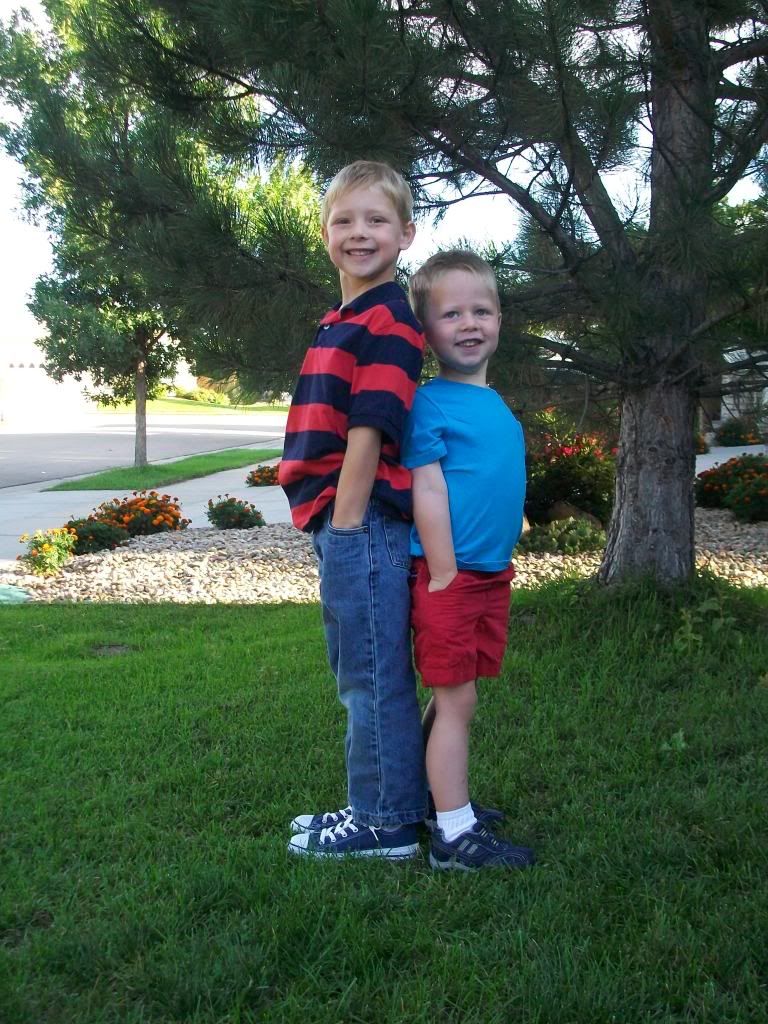 He wanted to pose like a big boy :)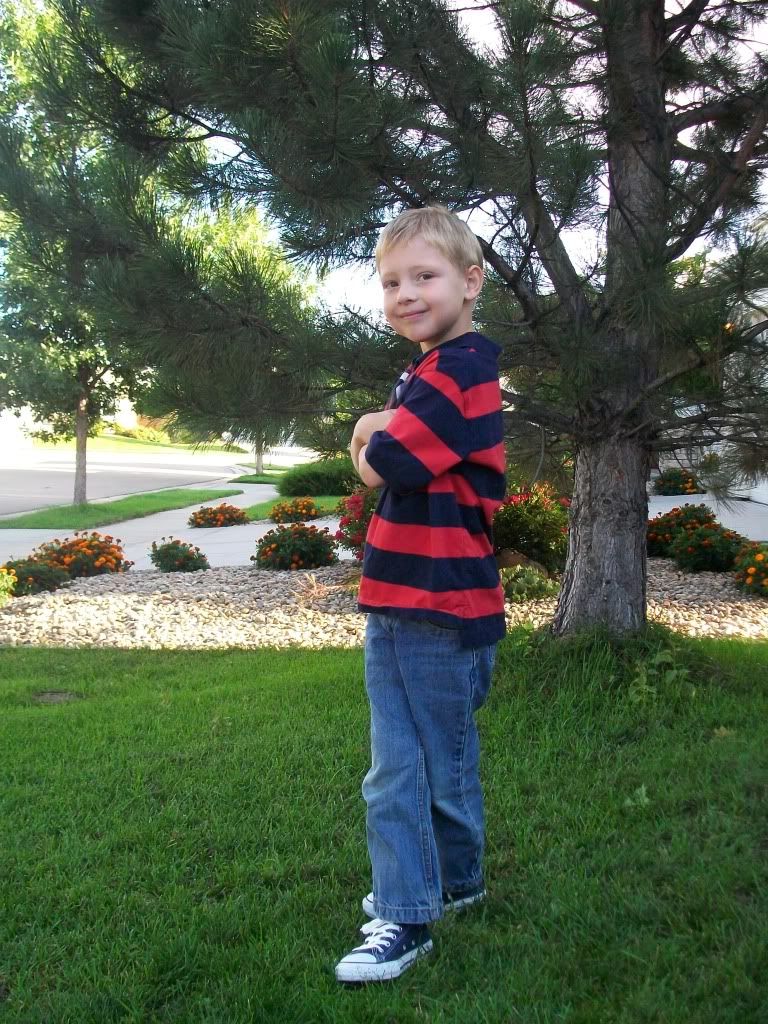 Lining up and getting ready to walk in the classroom. I'm not sure why he posed like this but it's cute! :)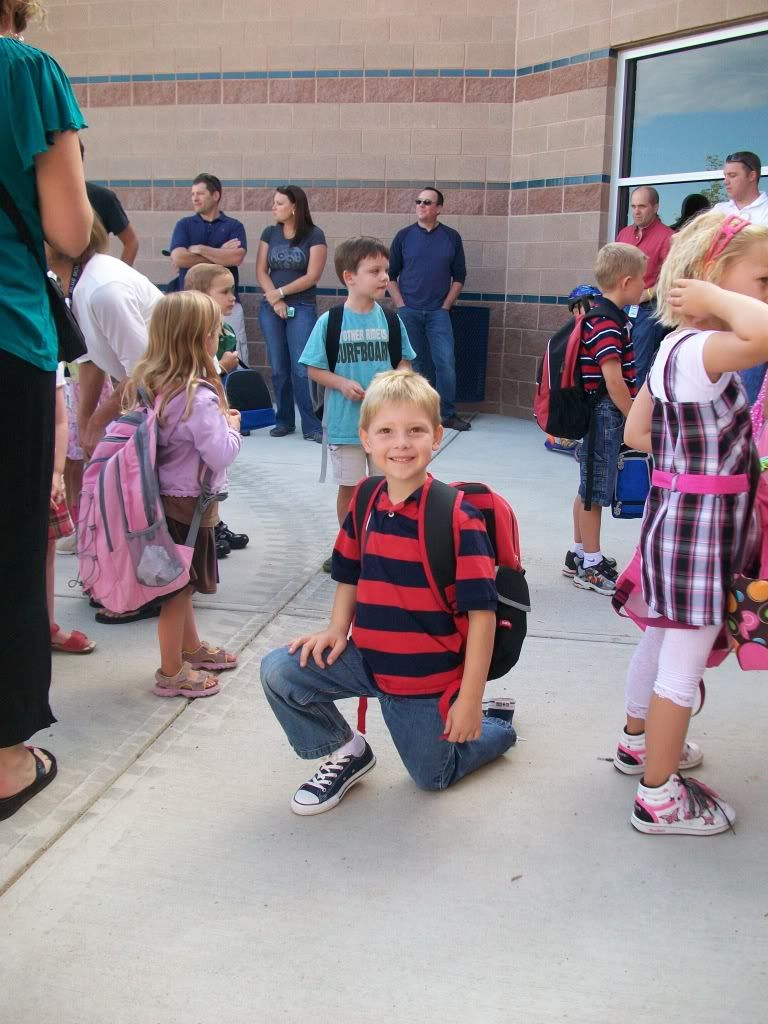 After Logan's nap he asked me take a picture of him again so here it is!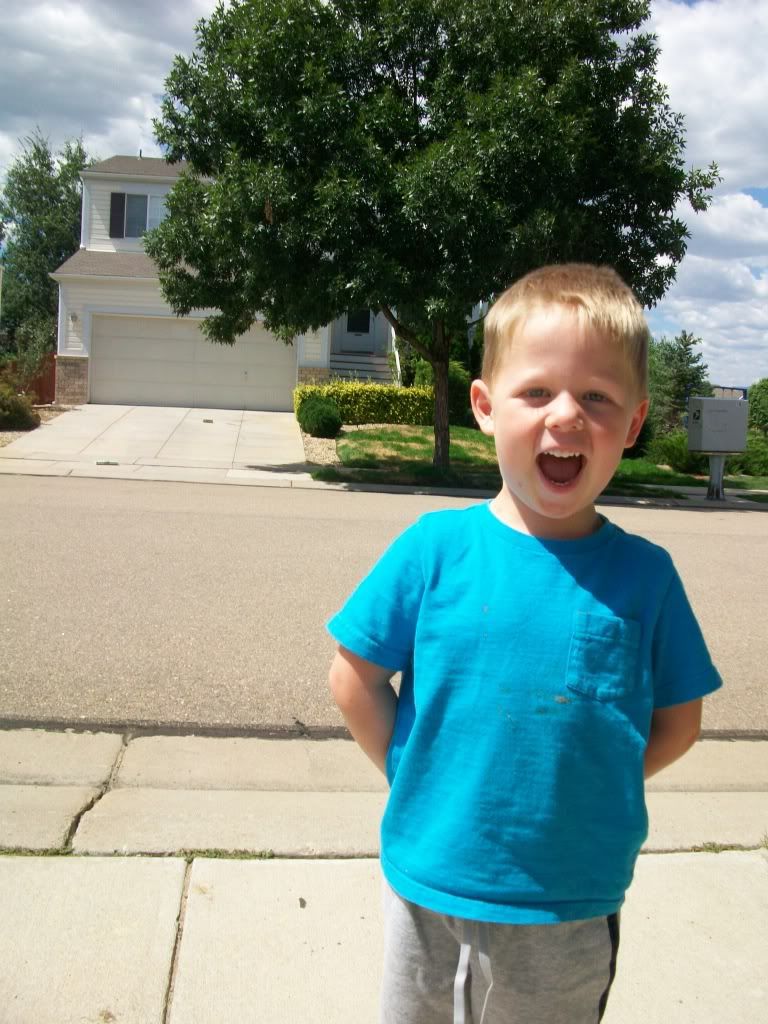 Connor thought every day of Kindergarten would include a photo op so here's Day 2...



Day 2 was also Connor's first bus ride to school! He told us he's waited his WHOLE LIFE to ride that bus and it was just as good as he imagined it would be! In fact, he was upset that we took him to school and picked him up the first day - he would have been fine riding the bus from the beginning!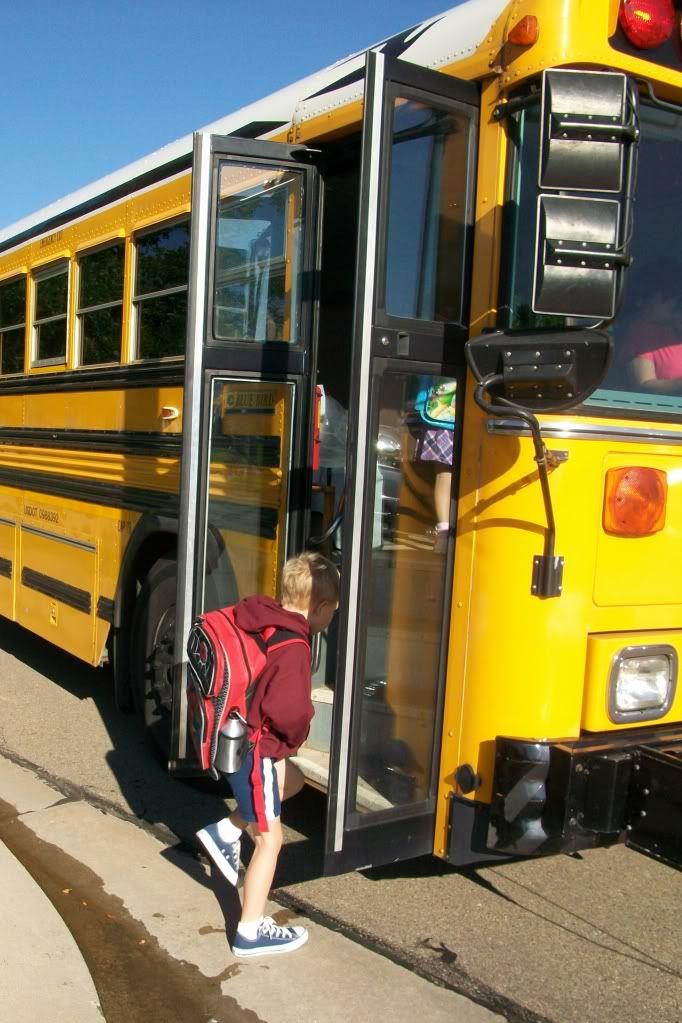 Poor Logan has kind of been neglected as far as excitement over school goes but he's liking his new class as well. Two days a week Connor stays for a full day at Kindergarten and each of those days so far Logan begs me to go pick Connor up so they can take naps together. He misses his big bro!
A couple quick tidbits about Logan:
- His favorite new phrase is "you're my best friend" - 3 year olds are just so loving! A reward for making it through the terrible twos I guess :)
- When he feels sad, or at least is pretending to be sad, he makes a pouty face and points to it saying "look...I'm SAD." It's really hard not to laugh at that!