Sigh...no posts for almost a month! Work is kicking my butt. Still. It sucks. And there's no end in sight (a good thing or a bad thing? I'm not always sure).
Here's something happier... :)
After just about 5 1/2 years on this Earth, Connor finally got his first official phone number from a girl! For months now his friend Ally has been giving him sweet love notes every single day. They almost always say:
To Connor
From Ally
Love, Ally
And then there's usually a picture of the two of them, or a heart, or a dog (they play some game on the playground about being dog catchers - who knows)
When I picked him up on Monday, he didn't have a note from Ally but mixed in with his art work from that day was a strip of paper with a bunch of numbers on it. At first it didn't occur to me it could be a phone number; I was just confused because the 3s were backwards and Connor's actually pretty good at writing 3s. Then I realized that the 3s had a 0 between them (our area code) but the numbers after them didn't mean anything to me. I asked Connor what it was and he said "I asked Ally to give me her phone number so we can set up dates this summer."
"Dates?!"
"Yeah, playdates, Mom."
Right. PLAYdates. Yeah.

I had to take a picture of it and, though I don't want to show the whole thing online of course, I have to show parts so you can see how cute it is! Click on it to see a larger version!


Since then I've been joking that it took him 5 years to get the first entry in his little black book because he had to meet a girl who both knew her phone number AND could write her numbers :)

Here are some pictures from Wednesday morning before school. We've been walking around the block on the nice mornings before driving to school and the boys have fun collecting roly polys and trying to spot robins :)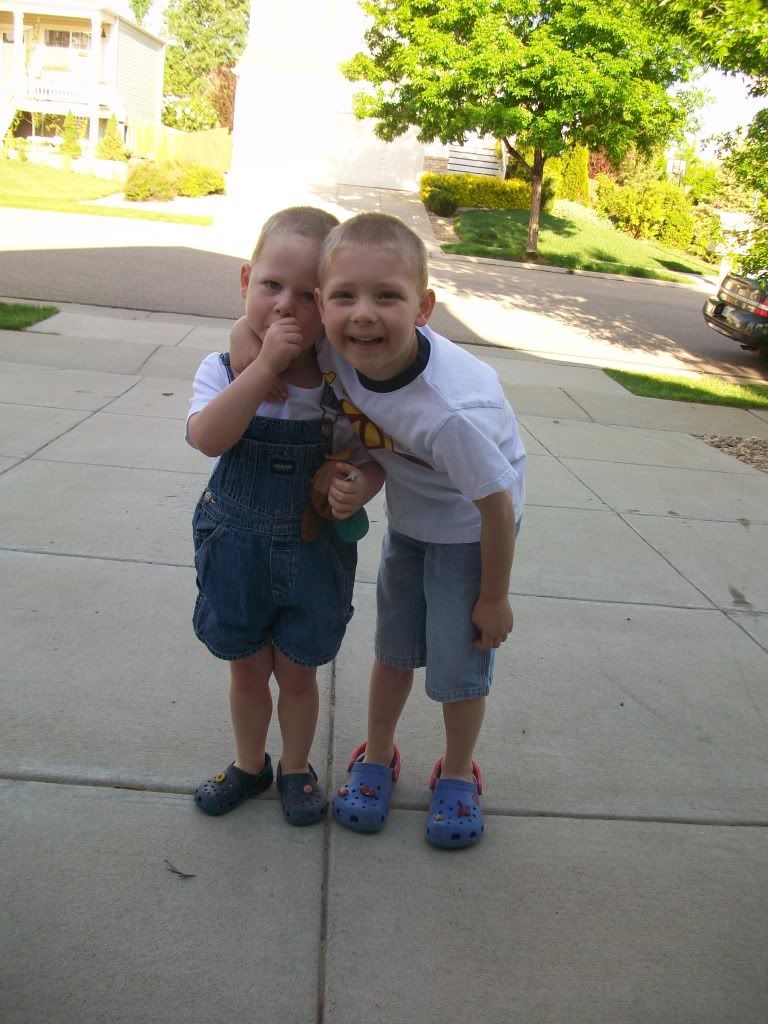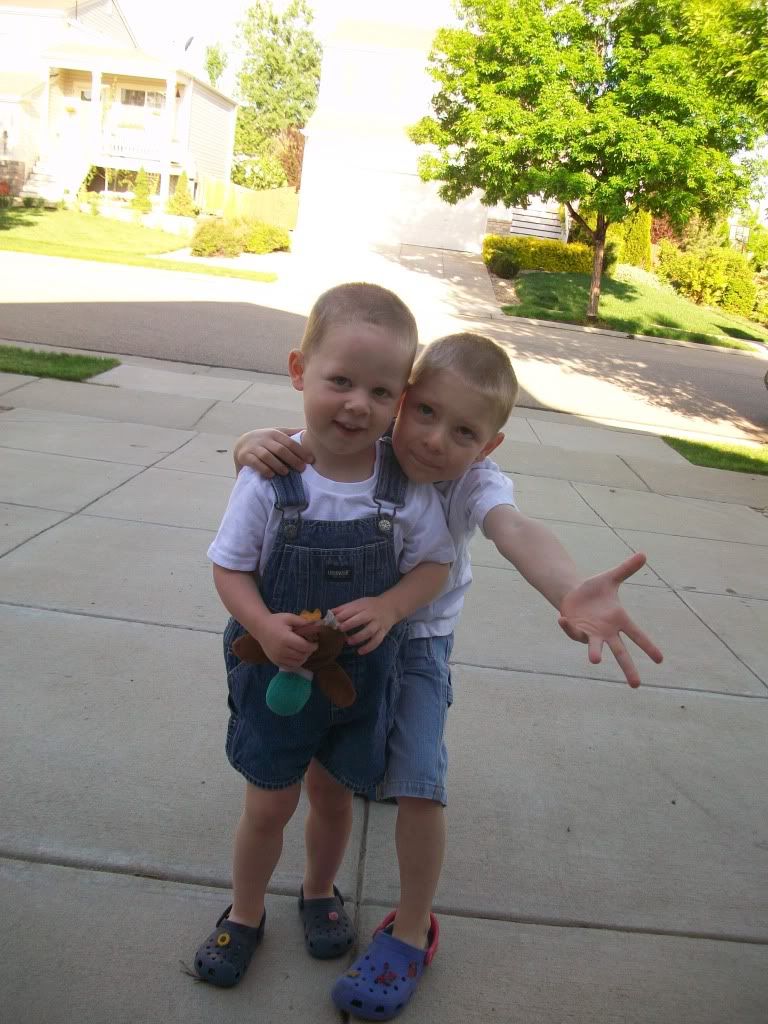 Check out their haircuts! I basically shaved their heads last weekend :) They both love their short hair!
So, school's out for the summer! I volunteered to coordinate playdates for the incoming kindergartners at our elementary school. You know, in my spare time. Should be fun, though. And yes, I typed kindergartners, of which Connor will be one in just 10 short weeks. Yikes!
The boys have various activities scheduled throughout the summer too so we'll be busy. Oh and Jeremy's brother Ben and their two boys will be coming to visit next month which we're excited about!