Despite the sickness that is attacking our home yet again, we mustered the energy to dye Easter eggs this afternoon.

Posing before the egg coloring began...



Looking so happy and healthy (really he has an awful cough, runny/stuffy nose and fever - poor guy)



Waiting for the eggs to be just the right shade



Checking the progress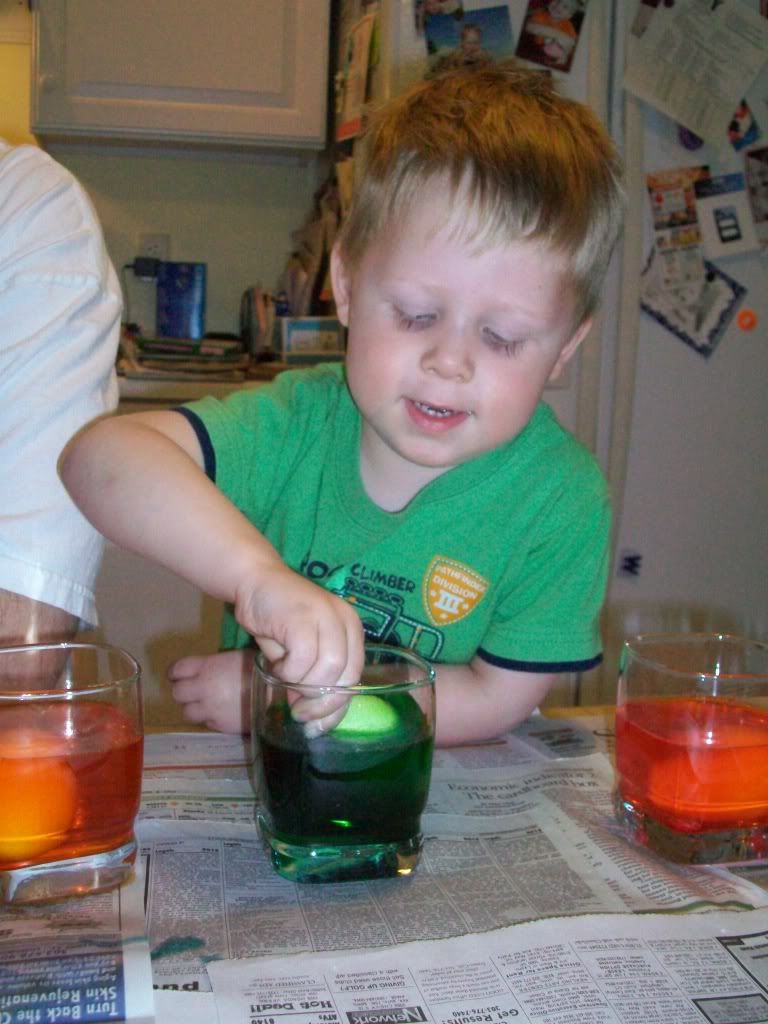 CHEESE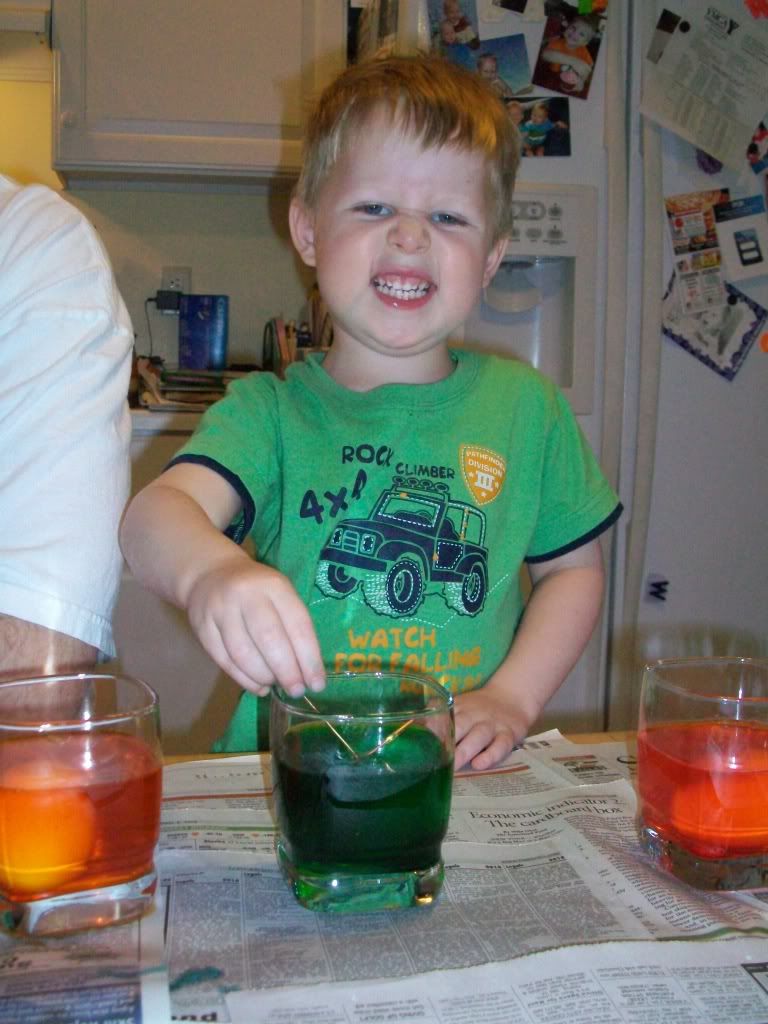 I love dyeing eggs :)



Posing with his favorite egg



I'm not quite sure what he was thinking here but I love the tongue action :)



The finished product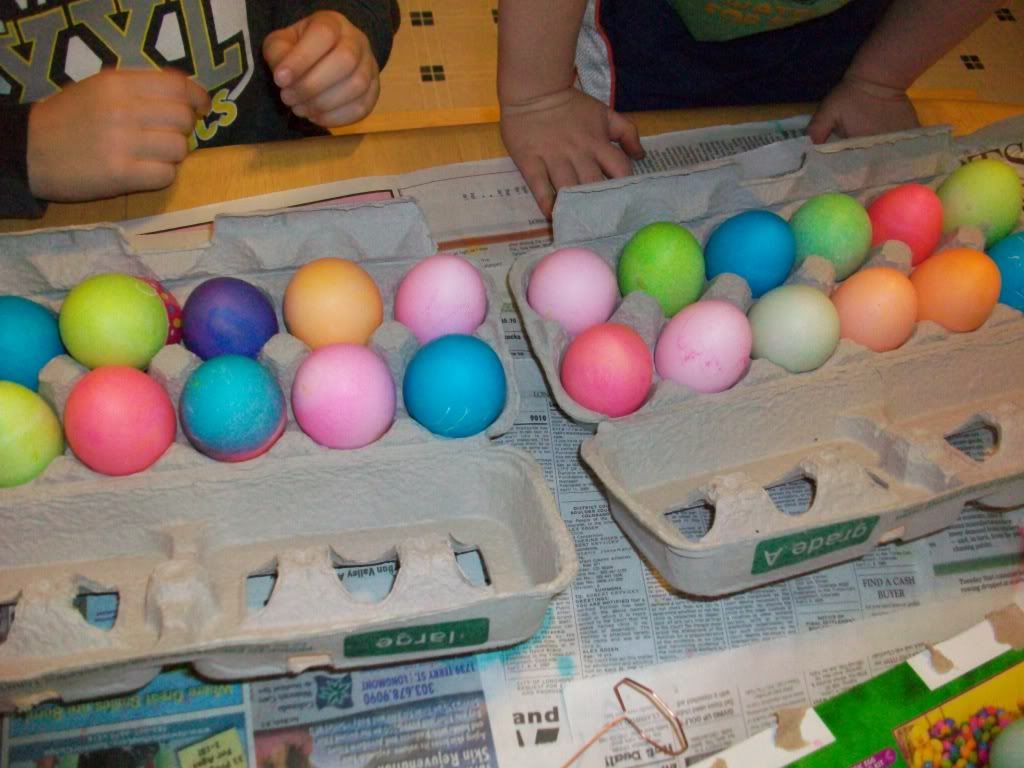 The Easter Bunny will visit tomorrow but we're skipping all other Easter activities. :( Between Connor's full blown cold, Logan's sniffles and my huge headache today, it seems like the best plan...