Some random pictures from the last few weeks...

Another shot of Logan in his swim class. He loves it!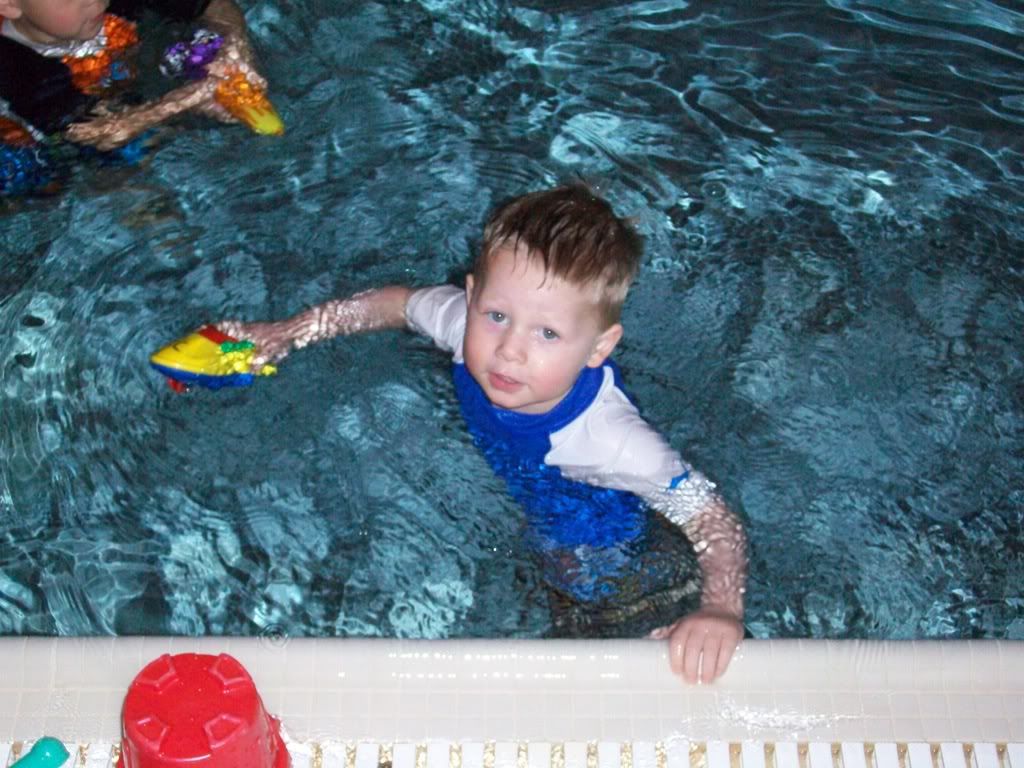 Playing at the Barn Park - we've had such great weather that we can't resist going to the park :)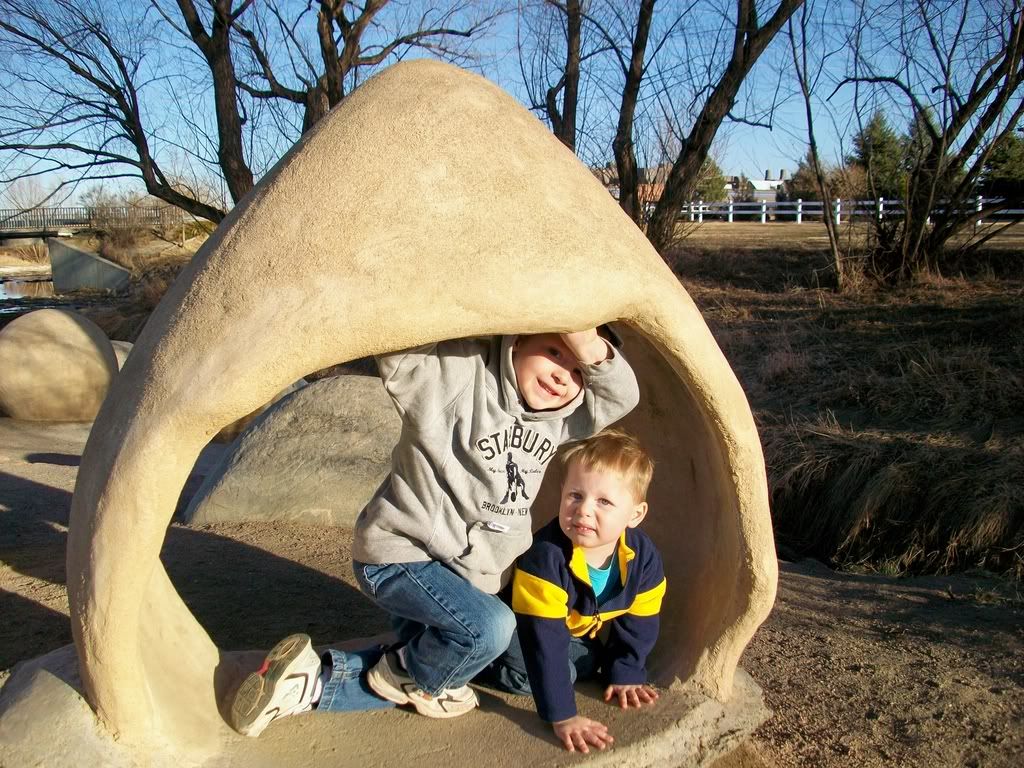 Climbing on the barn shaped play structure



Playing in the "tree house" together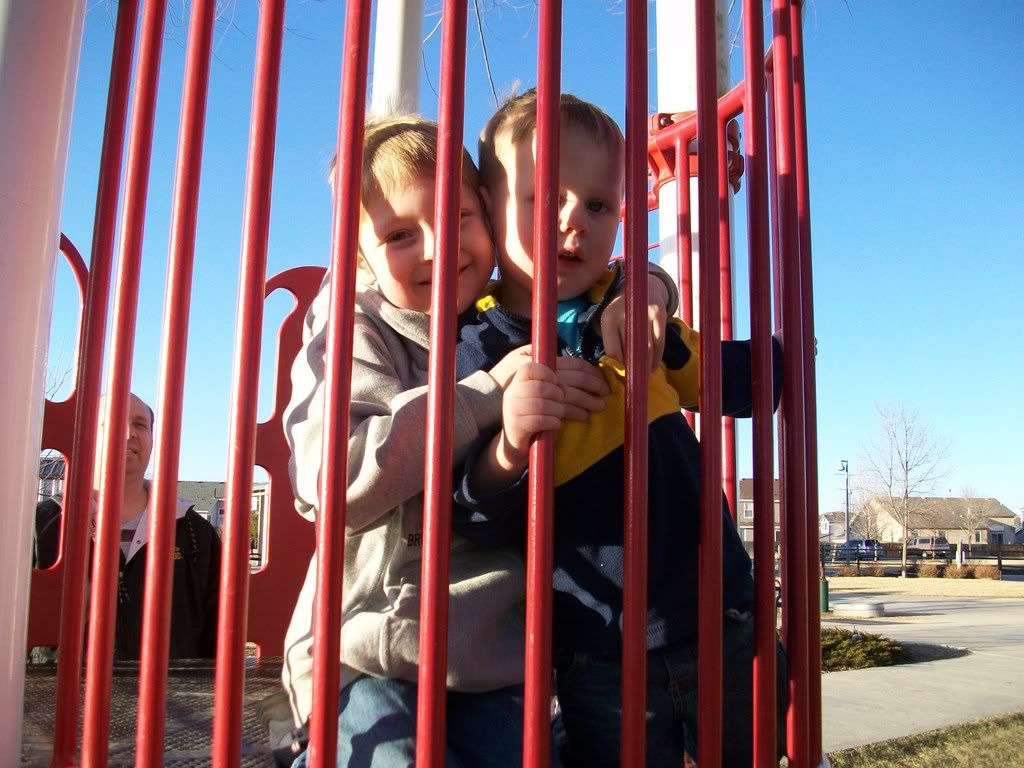 Making a funny face on Daddy's shoulders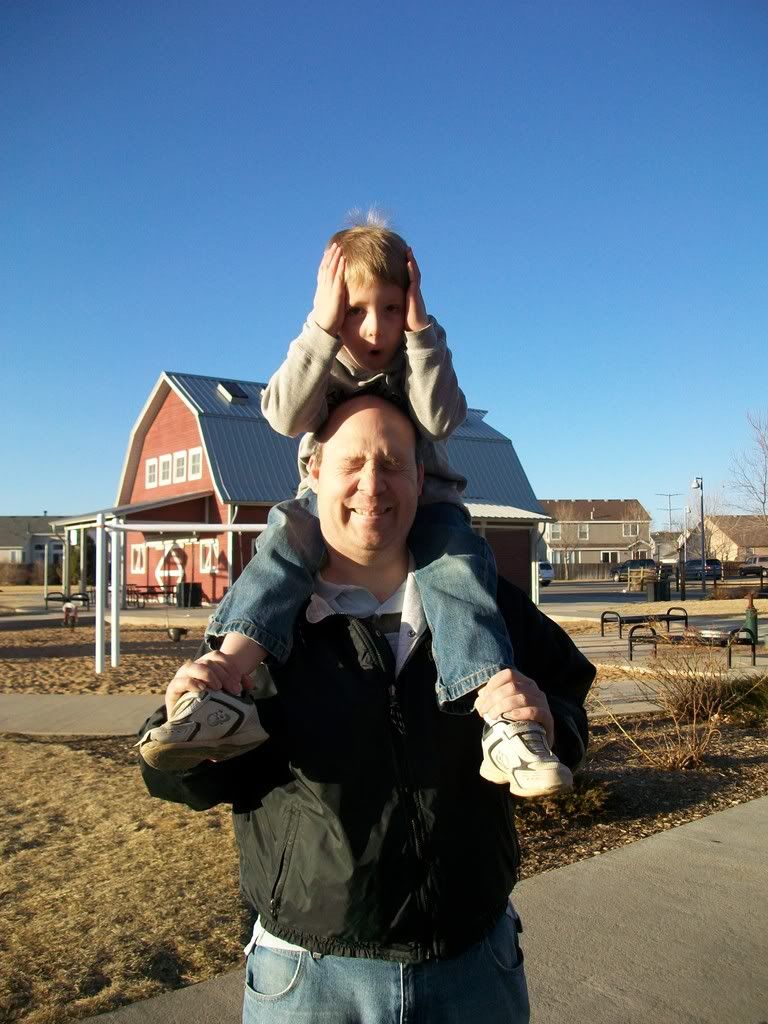 On the tractor together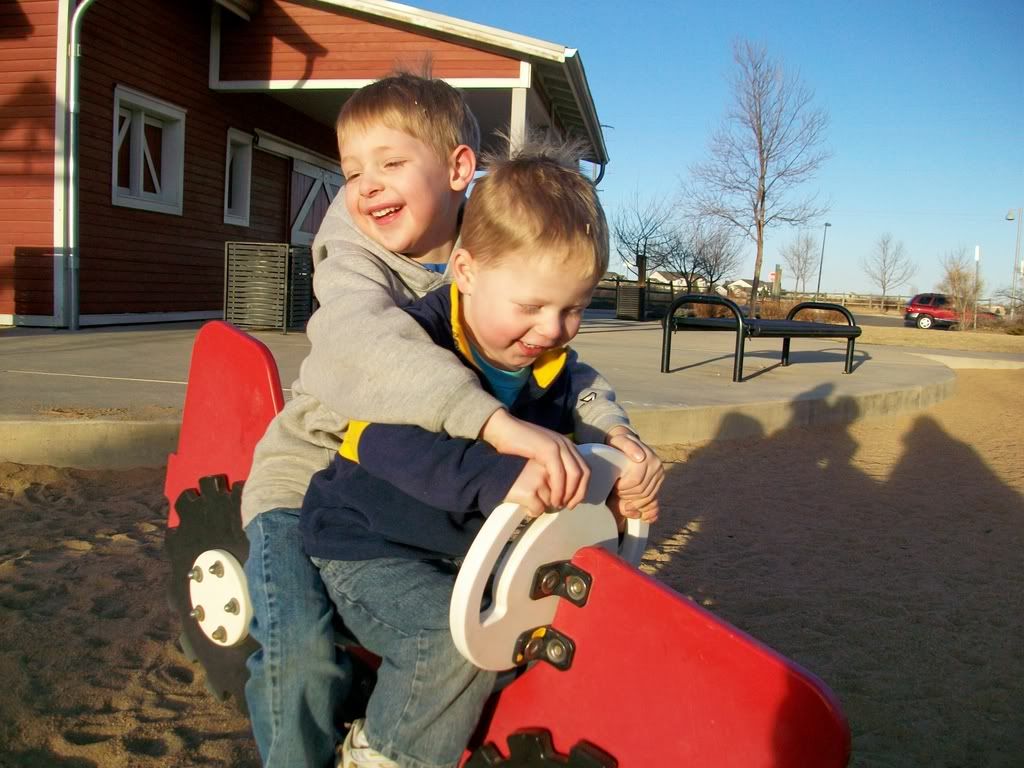 Our friend Lynsey is an amazing photographer and I totally stole this idea from her :) Of course, if I'd ever let her take pictures of our family her version of this would be much cooler but...we just haven't done it yet! So, you'll have to settle for the extremely amateur version for now...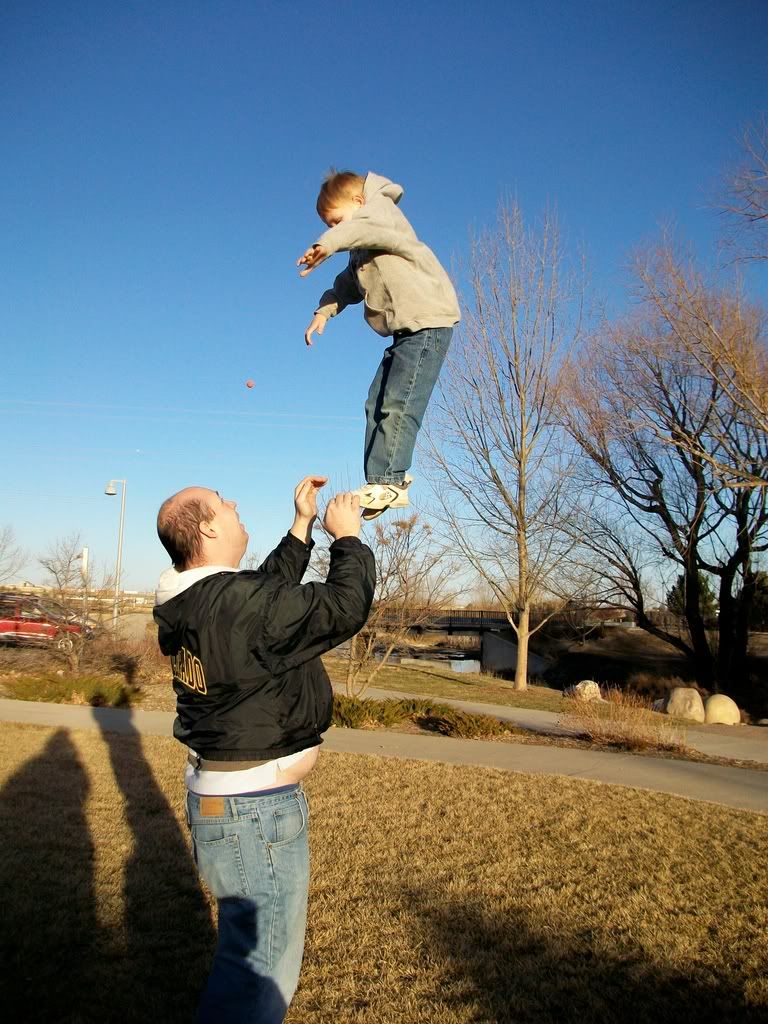 Logan used to love being tossed in the air but after seeing Connor fly in the air a couple times he would have no part of it!